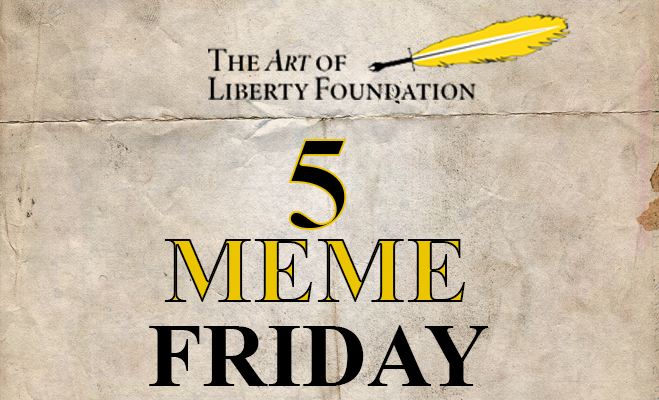 ---
Five Meme Friday! The Art of Liberty Foundation is taking 5 Meme Friday to the next level. We have professionalized our weekly newsletter with 5 dank memes and the best of the alternative news, censored videos, etc. Read on, enjoy this week's issue.
Enjoy these pokes at the powers that shouldn't be.

---
---
Update on 5th Edition of "Government" – The Biggest Scam in History… Exposed! Investigation into "The Covid"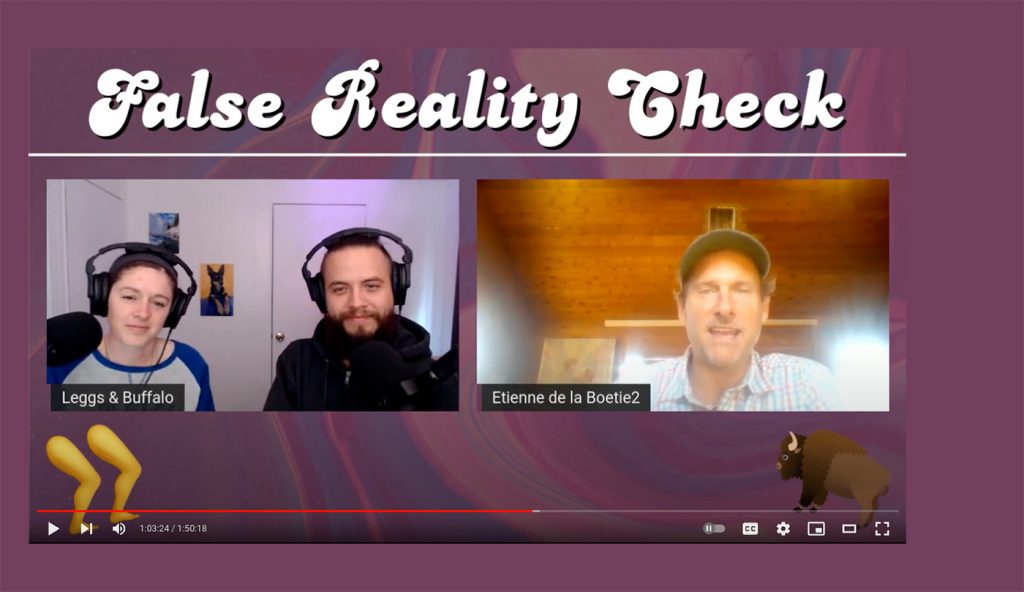 False Reality Check#79 – The Biggest Scam in History with Etienne de la Boetie2

Etienne de la Boetie2, the author of "Government" – The Biggest Scam in History… Exposed! and founder of the Art of Liberty Foundation joins Buffalo and Leggs of the False Reality Check podcast to discuss the scam of "The Covid", what happened to the #THICKREDLINE Project, and how everything the "government" does (besides redistribution) would be done better, faster, cheaper by the free market, mutual aid societies, non-profits, and real charities. This was a really fun and interesting interview. My one regret in this interview is that I call Police Chiefs "little bitches" vs. Sheriffs because of my frustration in not being able to find a single honorable Sheriff or Police Chief willing to quit using violence on peaceful people. I am sure one is out there and simply can't believe we are having such a hard time convincing them on why they should be a HERO instead of a ZERO! My apologies to any honorable police chiefs that have instructed their officers to quit enforcing victimless crimes.
Update on the 5th Edition of "Government"
As I mentioned last week we found out our graphic designer is on vacation and they pushed back the start of the design and layout until May 4th. We think this will take 2-3 weeks to complete the creation of the new visualizations, memes and then their integration into the book. We expect to begin sharing new content next week on our Substack and in Five Meme Friday.
This week I did the Alfavedic Podcast with Dr. Barre Lando and Mike Winner where I took them and the audience through the evidence that Tony Fauci is connected to the leading billionaires in the eugenics movement as well as the connections to eugenics of some of the Covid suspects who are the leading players profiting from "The Covid" (Bill Gates, Bill Ackman) or making the rounds of cable news networks and talk shows promoting "The Covid" and denigrating "Anti-Vaxxers" (Dr. Leana Wen). If anyone knows of any other connections to eugenics among the main Covid suspects then please e-mail me at Evidence@ArtOfLiberty.org
Funding: SInce we only raised $20,000 ($15,250 from IndieGoGo and ~$4,750 in Epic Cash) of our $35,000 goal we are looking for a heavy hitter or two to help us get the book out in a BIG way. If you or anyone you know might be interested then please e-mail me at Etienne@ArtOfLiberty.org where I can take you through the new edition and plans.
Free Download of the 4th Edition for IndieGoGo and Five Meme Friday subscribers – We are making the 4th edition of the book available for free download to our IndieGoGo backers, Five Meme Friday subscribers, and anyone who downloads the full Liberator. You can find the 4th edition with all the hypertext links in the Liberator#1 Dropbox here: https://www.dropbox.com/sh/cocj4c4g4dge5ae/AAD989ik8cHQaoINjIrw9q3da?dl=0
---
The Liberator – Our archive of "government" and media criminality

Important Note: New additions are added to the authoritative Liberator Dropboxes regularly but will not appear in the physical credit card-sized flash drive until we launch the next version in early May. Anyone can download the current contents of the Liberator FOR FREE including all the primary sources and evidence from our investigation into "The Covid".

Liberator #1 – Companion media to "Government" – The Biggest Scam in History. Exposed! https://www.dropbox.com/sh/cocj4c4g4dge5ae/AAD989ik8cHQaoINjIrw9q3da?dl=0

Liberator #2 – Evidence of False Flag terror for police state and hoax shootings for gun control: https://www.dropbox.com/sh/f8vwa29bg8wpp0r/AAByoYT8XcVsbgUYFmrVPLxia?dl=0

Liberator #3 – Evidence that "The Covid" has been a scam and the vaccines are killing people: https://www.dropbox.com/sh/flf3694718or4tb/AADBa0rLhBC2hlbAH7uo3DE4a?dl=0

Liberator #4 – Voluntaryism, Prepping and Self-Sufficiency – Hundreds of resources: https://www.dropbox.com/sh/tavm9guzgy26sn0/AACXIsDvOkhOebCS4jd0IcVKa?dl=0
---
News Of The Week
---
Turtle Party T-shirts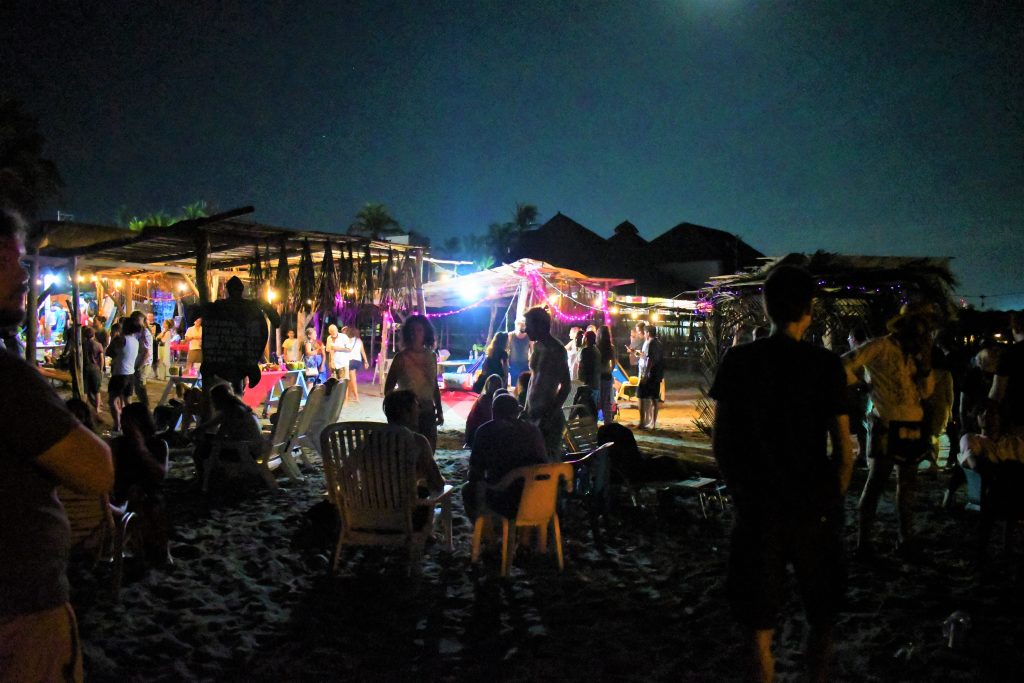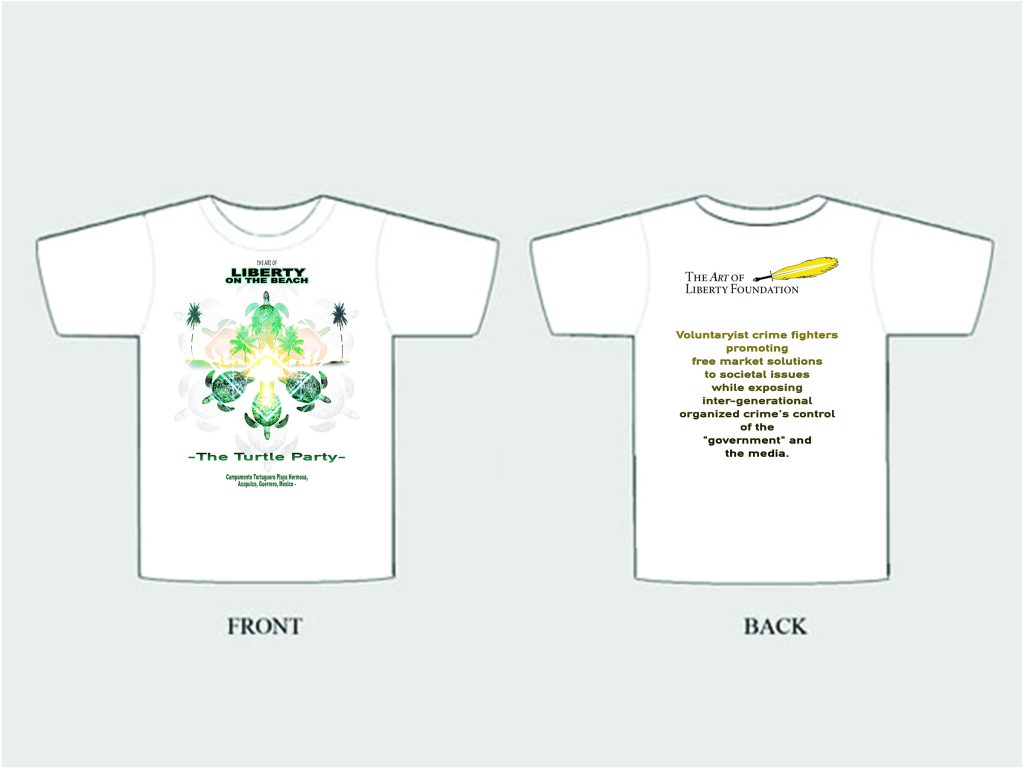 The Turtle Party is over but the T-Shirt lives on

We have about a dozen Turtle Party t-shirts of various sizes. Some are 100% cotton and some are 100% polyester. You can request either but we can NOT guarantee either so order fast to ensure your chance at your preference!

The Turtle Party is our annual fundraiser for the Art of Liberty Foundation around the Agorapulco conference in Acapulco, Mexico each February. The party typically draws 200+ to our favorite turtle sanctuary on Bonfil Beach for a magical evening where the Liberty movement's leading artists combine with the local Bonfil vibe. 2022 headliners included: Grant Ellman of Prezence, Alais Clay, So/Below, and Burnt MD. T-Shirts are $35 + S&H
Upcoming Events
* Libre Planet – Free Software Foundation's Conf March Cambridge, MA
* Porcupine Freedom Festival June 21st – 27th New Hampshire
* Red Pill Expo – July 9 & 10 – Indianapolis, Indiana
* Freedom Fest July 13th-16th Las Vegas, NV
* Truth Invitational Show – July 1st – 29th 2022
* The Jackalope Freedom Festival August 1st-14th Baca Meadows, AZ
* Midwest Peace and Liberty Fest – July 21-25, 2022 – Michigan
* AnarCon August 5th-7th Richmond, VA

Get together: Meet others, have fun, and get involved: Arizona: Sedona Freedom Movement, Sedona Conscious Collective California: Complete Liberty(San Diego), Santa Cruz Voluntaryists, Bay Area Voluntaryists , The Mises Circle Orange County (Newport Beach) Colorado: We Are Change(Denver),Liberty on the Rocks (Denver), Kansas: Libertarian Free Thinkers of Kansas City, Michigan: The Michigan Peace and Liberty Coalition(Detroit) New Hampshire: Free State Project, Free State Project Calendar of NH Liberty Events (statewide), The Praxeum (Liberty Center in Dover/Portsmouth, NH), The Wearehouse (Liberty Center in Weare, NH), The Quill (Liberty Center in Manchester, NH) The Shell (Liberty center in Rollinsford, NH) Massachusetts: Boston Liberty Hang Out New York Anarcho-Capitalist Meet up, Texas:Voluntaryists of Dallas/Fort Worth, Houston Free Thinkers, Voluntaryist of Austin Utah: Bountiful Voluntaryist Meet Up Virginia – Liberate Richmond Washington State: Seattle Ancaps Voluntarists Libertarians, Tacoma Liberty on the Rocks.

Europe:London Anarchy Meetup, Libertarian Meetups – Göteborg, Sweden
Asia: VOLUNTARYISM! Living Peacefully and Morally!( Pattaya, Thailand)
Everywhere: Freedom Cell Network, Caledonia,
Have a Liberty event, group or meet-up that you would like featured in our calendar? Drop us an e-mail to: Events@ArtOfLiberty.org
Chillderburg Vier – May 28-30 – Muleshoe Bend Recreation Area!
Are you a liberty lover that needs a break from all the normies? Then you will be right at home at Chillderburg Vier! Join us for 3 days of camping fun at Muleshoe Bend Recreational Area. Chillderburg Vier(4) is May 28-30 2022.
Red Pill Expo is Back! July 9 & 10, Indianapolis, Indiana
Because you know something is wrong. Helping truth seekers understand how the world really works.
---
More Memes Bonanza
Video of the Week
Biggest Treasury Buyer Outside U.S. Quietly Selling Billions –
In times of Treasury turmoil, the biggest investor outside American soil has historically lent a helping hand. Not this time round. Japanese institutional managers — known for their legendary U.S. debt buying sprees in recent decades — are now fueling the great bond selloff just as the Federal Reserve pares its $9 trillion balance sheet.
Free State Project Corner
---
The Everything Bundle
The Everything Bundle – The Sampler of Liberty!
Give me Liberty… and give me more! The Everything Bundle includes the latest version of our flagship book on government, along with a collection of potentially life-altering introductions to anarchy, agorism and voluntaryism.