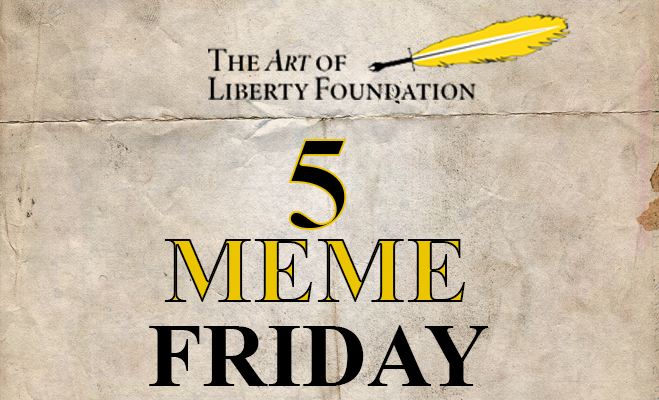 ---
Five Meme Friday! The Art of Liberty Foundation is taking 5 Meme Friday to the next level. We have professionalized our weekly newsletter with 5 dank memes and the best of the alternative news, censored videos, etc. Read on and enjoy this week's issue.
Enjoy these pokes at the powers that shouldn't be.

---
Video of the Week
Infertility: A Diabolical Agenda
So the thesis of the Art of Liberty Foundation's investigation is that "The Covid" has been a scam of inter-generational organized crime running a eugenics program to cull the population and create infertility in woman to further reduce humanity. A strong piece of evidence emerged this week from RFK Jr.'s Children's Health Defense that produced a mini-documentary on the World Health Organization (WHO) being caught in Kenya in 2013 running a secret sterilization program using a sterilant called HCG that was added to a campaign in the country to, allegedly, vaccinate women against neo-natal tetanus. There is absolutely no way that the very expensive HCG was added accidently and the 5 shot schedule that they used in the country is the same 5 shot schedule needed when HCG is used to sterilize women.

Finally, the World Health Organization had been researching HCG as a sterilant SPECIFICALLY for population reduction in the years prior to their campaign in Kenya. Is "The Covid" an extension of the same program for sterilization and depopulation? Here is a fact-check on the documentary with a summary of the evidence: https://firstfactcheck.substack.com/p/fact-check-who-gave-tetanus-shots
Here is the link to the documentary: https://infertilitymovie.org/a-diabolical-agenda/
Update on 5th Edition of "Government" – The Biggest Scam in History… Exposed! Investigation into "The Covid"
Update on the 5th Edition of "Government"
We have been sending material to our graphic design firm every day for four-plus weeks now and we are getting close to the end. Because the project was delayed it pushed into other things that I had scheduled (My son's graduation from high school and the Porcupine Freedom Festival). For the past week I have been driving 8-10 hours cross country from Sedona to Northern Virginia (pulling a travel trailer!) for the Graduation and still working every single night usually till midnight going back and forth with the graphic design firm on images, corrections and edits.

What Is Taking So Long?
This is a HUGE project! It isn't just the book… It is a new and expanded 64GB Liberator that will have a retail package for the first time. It is a new product: The Pop-Up Guerrilla Bookstore with packaging, sub-components, etc. It is getting ISBN numbers for multiple editions and The Liberator, It is getting ready with a launch campaign where we are already working with our marketing firm to get ready while we are trying to continue to publicize what we are learning in the investigation through Five Meme Friday and our other social media outlets. Please be patient and my apologies for the delay. Here are a couple of tidbits to whet the whistle!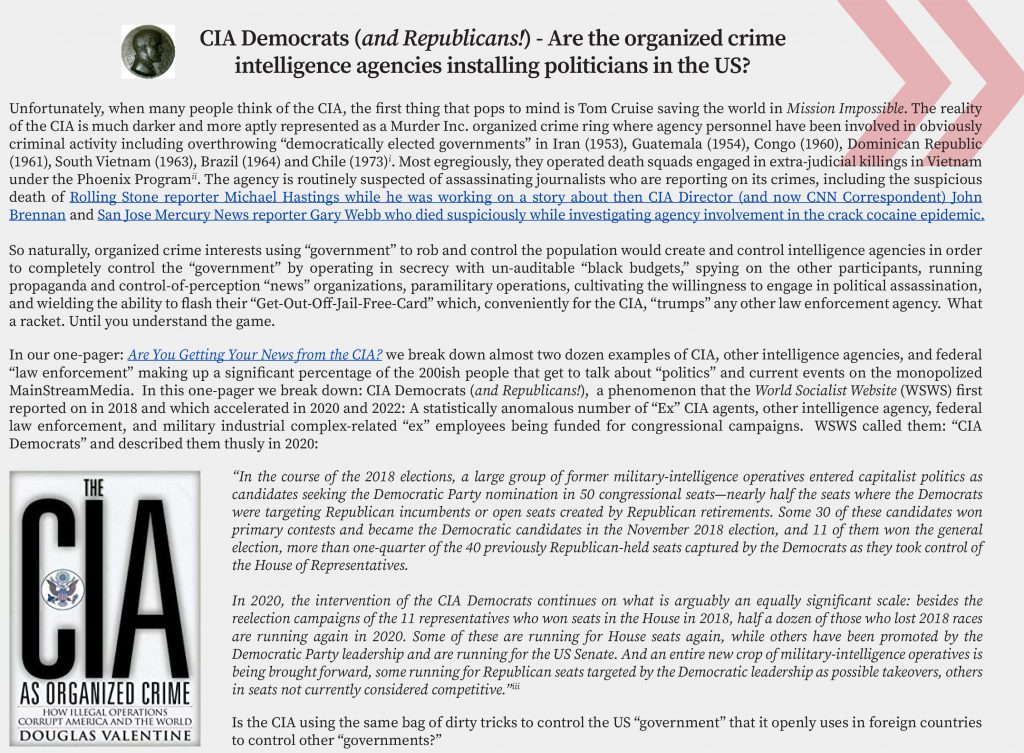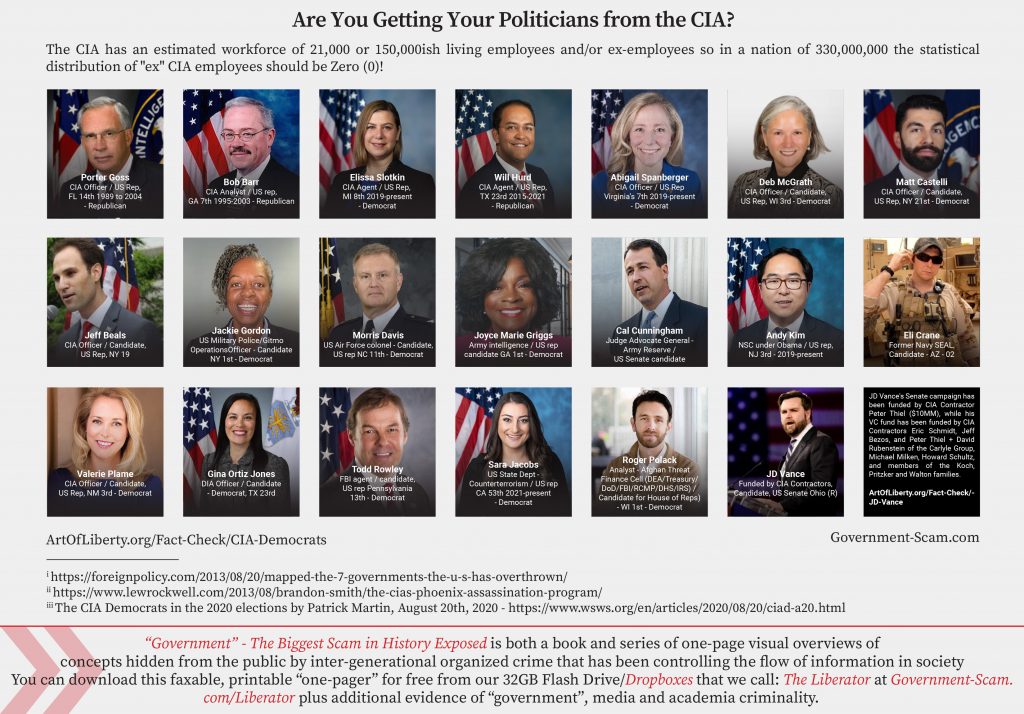 ---
The Good News – Book Should Ship to Printer Second Week of July to ship by August 1st
I am going to be tied up with PorcFest this week and then tied up for 3-4 days returning the travel trailer. I am confident of being able to ship the book at the end of the 1st week of July. My sincerest apologies for the delay and I am willing to refund anyone's money who is sick of waiting. – Etienne
64GB Liberator Coming – We are expanding: The Liberator to 64GBs. Everyone who ordered the 32GB Liberator will get an additional 32GBs of material for free!
Funding: Since we only raised $20,000 ($15,250 from IndieGoGo and ~$4,750 in Epic Cash) of our $35,000 goal we are looking for a heavy hitter or two to help us get the book out in a BIG way. If you or anyone you know might be interested then please e-mail me at Etienne@ArtOfLiberty.org where I can take you through the new edition and plans.
Free Download of the 4th Edition for IndieGoGo and Five Meme Friday subscribers – We are making the 4th edition of the book available for free download to our IndieGoGo backers, Five Meme Friday subscribers, and anyone who downloads the full Liberator. You can find the 4th edition with all the hypertext links in the Liberator#1 Dropbox here: https://www.dropbox.com/sh/cocj4c4g4dge5ae/AAD989ik8cHQaoINjIrw9q3da?dl=0


The Liberator – Our archive of "government" and media criminality
Important Note: New additions are added to the authoritative Liberator Dropboxes regularly but will not appear in the physical credit card-sized flash drive until we launch the next version. Anyone can download the current contents of the Liberator FOR FREE including all the primary sources and evidence from our investigation into "The Covid".

Liberator #1 – Companion media to "Government" – The Biggest Scam in History. Exposed! https://www.dropbox.com/sh/cocj4c4g4dge5ae/AAD989ik8cHQaoINjIrw9q3da?dl=0
Liberator #2 – Evidence of False Flag terror for police state and hoax shootings for gun control: https://www.dropbox.com/sh/f8vwa29bg8wpp0r/AAByoYT8XcVsbgUYFmrVPLxia?dl=0
Liberator #3 – Evidence that "The Covid" has been a scam and the vaccines are killing people: https://www.dropbox.com/sh/flf3694718or4tb/AADBa0rLhBC2hlbAH7uo3DE4a?dl=0
Liberator #4 – Voluntaryism and more evidence of "Government" corruption: https://www.dropbox.com/sh/tavm9guzgy26sn0/AACXIsDvOkhOebCS4jd0IcVKa?dl=0
Liberator #5 – Prepping and Self-Sufficiency – Hundreds of resources: https://www.dropbox.com/sh/ow588jfgvq0y40r/AABXTfrhNaVBN4ZpmxSwliAra?dl=0
---
News Of The Week
BOMBSHELL: Dr. Clare Craig Exposes How Pfizer Twisted Their Clinical Trial Data for Young Children

Anyone who watches this 4min video breakdown of the FDA's EMERGENCY approval for children who have an IFR of ZERO which basically means that the FDA just aided and abetted their BigPharma partners in crime, and is in any way, shape or frame considering injecting their offspring with this slow kill bioweapon are beyond any hope and help.
The COMING Digital Dictatorship – The Great Reset & How To Save Your Family!
Tim Picciott exposes the Great Reset agenda and how it will be rolled out with CBDCs (central bank digital currencies) from beginning to end during a slide presentation and speech at Flote Fest 2022. This may be the most important educational video you've seen recently!
Anomalies and Curious Facts Surrounding the Shooting in Uvalde, Texas

On May 24, 2022, Salvador Ramos,18, reportedly shot his grandmother in the face, crashed her truck into a ditch, shot at funeral-home employees and then entered Robb Elementary School and shot 19 children and two teachers to death.
There are many discrepancies and unanswered questions. Nevertheless, the city said it will not release bodycam videos or other records before its investigation is complete – which likely will take a long time.
FDA Advisors Unanimously Endorse Pfizer, Moderna COVID Shots for Infants and Young Kids, Ignore Pleas to 'First Do No Harm'

The FDA's vaccine advisory panel today unanimously voted 21-0 to recommend Pfizer and Moderna's COVID-19 vaccines for infants and young children, stating the totality of the evidence available shows the benefits of the vaccines outweigh the risks of use. Pfizer's three-dose, 3-microgram vaccines would cover children 6 months to 5 years old, while Moderna's two-dose, 25-microgram shots cover children 6 months to 6 years old. Republican Congressman Louie Gohmert and other lawmakers sent a letter, which was ignored by the advisory panel, asking questions about the why the FDA is withholding vaccine injury data, cardiac risks to children, and more.
Millions of Doses from the Vaccine Stockpile Are Headed to the Dump

The UK government stockpiled 650 million doses of COVID-19 injections during the pandemic, for a population of 68 million people. Only 142 million doses have been used. The remainder expire six to 12 months after their date of manufacture, which means millions of doses are going to end up as trash. It's unknown whether some doses from the 650 million figure have yet to be manufactured. The cost to the taxpayers in the UK is estimated at $5 billion.
New York City Teachers Target 3rd Judge in Vaccine Case for Owning Pfizer Stock
New York City teachers are suing the City of New York, the Board of Education of the School District of New York, the New York City Department of Education, and former Mayor Bill DeBlasio for requiring all employees of the the city's Department of Education to be vaccinated against COVID-19. Two judges have already recused themselves in this case because they owned stock in companies that manufactured COVID injections. The teachers are now targeting a third judge because she also owns Pfizer stock.
The Pfizer Data for Kids Under 5 Is a Fabrication
Alex Berenson, a former New York Times reporter, said that Pfizer's claim that its COVID-19 'vaccine' for children under 5 years old is "worse than a joke, it's essentially a fabrication." He said that the FDA and Pfizer only counted cases after the THIRD mRNA dose. But of the 375 Sars-Cov-2 infections in the trial, 365 occurred before the third dose. Only 10 occurred after the third dose. The efficacy rate is based on only 3% of all of the infections in the trial.
BlackRock CEO Larry Fink Blames Nationalism And Immigration Restrictions for Inflation
According to BlackRock CEO Larry Fink, the rise of nationalism and immigration restrictions are to blame for inflation, not the Federal Reserve that has printed trillions of dollars. It is important to note that Larry Fink has a direct partnership with the Federal Reserve as he teamed up with Federal Reserve Chair Jerome Powell and Treasury Secretary Steven Mnuchin during the COVID economic meltdown to "rescue" key businesses with political clout.
---
Turtle Party T-shirts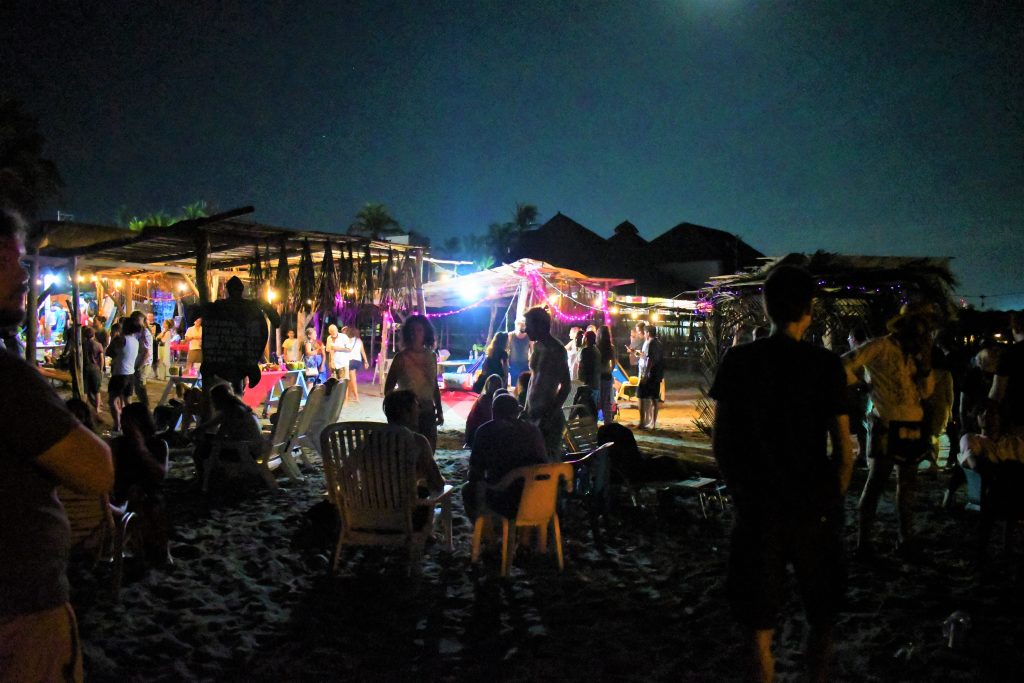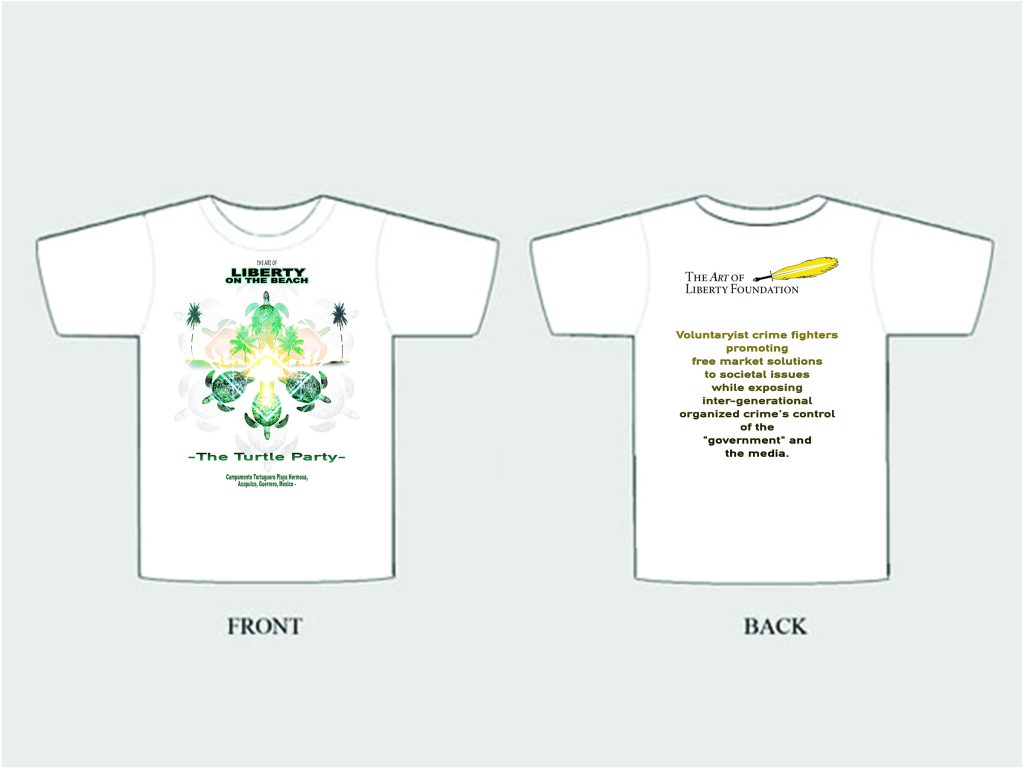 The Turtle Party is over but the T-Shirt lives on

We have about a dozen Turtle Party t-shirts of various sizes. Some are 100% cotton and some are 100% polyester. You can request either but we can NOT guarantee either so order fast to ensure your chance at your preference!

The Turtle Party is our annual fundraiser for the Art of Liberty Foundation around the Agorapulco conference in Acapulco, Mexico each February. The party typically draws 200+ to our favorite turtle sanctuary on Bonfil Beach for a magical evening where the Liberty movement's leading artists combine with the local Bonfil vibe. 2022 headliners included: Grant Ellman of Prezence, Alais Clay, So/Below, and Burnt MD. T-Shirts are $35 + S&H
Upcoming Liberty Events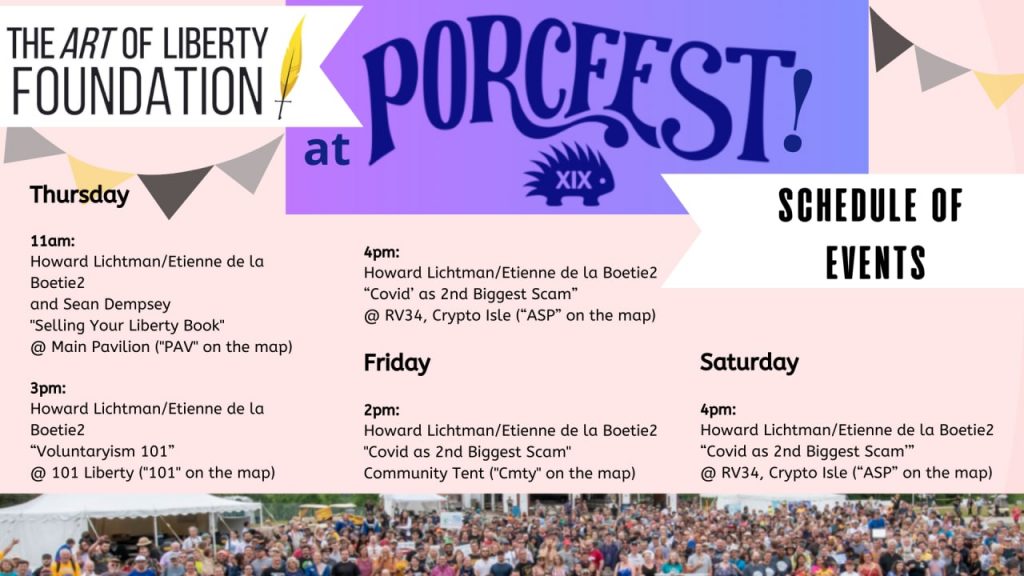 Art of Liberty at Porcfest Schedule:
Thurs 6/23 11am "Selling Your Liberty Book" at the Main Pavilion ("PAV" on the map)
Authors Etienne de la Boetie2 and Sean Dempsey discuss how liberty authors can avoid censorship and sell liberty books. For liberty authors and anyone interested in writing or reading liberty books.
Thursday 6/23 3pm "Voluntaryism 101" at 101 Liberty ("101" on the map)
Have you wondered if there is an underlying philosophy more consistent, more ethical, that lies beyond "fiscally conservative/socially liberal libertarianism"? Join Etienne for a talk about how voluntaryism is the only "-ism" that is fair to everyone, and which leads to harmony and prosperity for all.
Thursday 6/23 4pm: Voluntaryism versus the twin scams of "government" and "The Covid" at the Autonomy Speaker Pavilion ("ASP" on the map)
Etienne exposes the scam of "government" and "The Covid," and presents on voluntaryist solutions to the tyrannical takeover.
Friday 6/24 2pm "Covid as 2nd Biggest Scam" at the Community Tent ("Cmty" on the map)
Tired of being lied to? Tired of watching everyone else fall for what you know to be a scam?
Etienne describes how "The Covid" has been the 2nd biggest scam in history — after the scam of "Government" itself — which is the necessary scam that made the scam of "The Covid" possible. Hear the evidence that shows "The Covid" was a multi-trillion-dollar robbery and eugenics program engineered by the same inter-generational organized crime syndicate of fractional reserve banks and "government"/media puppets.
Saturday 4pm 6/25 "Covid as 2nd Biggest Scam" at Autonomy Speaker Pavilion (ASP)Join Etienne at AUTONOMY'S Future of Freedom Summit as he exposes "Government" and "The Covid" as the two BIGGEST SCAMS in history.
---
* Porcupine Freedom Festival June 21st – 27th New Hampshire
* Red Pill Expo – July 9 & 10 – Indianapolis, Indiana
* Freedom Fest July 13th-16th Las Vegas, NV
* Truth Invitational Show – July 1st – 29th 2022
* The Jackalope Freedom Festival August 1st-14th Baca Meadows, AZ
* Midwest Peace and Liberty Fest – July 21-25, 2022 – Michigan
* AnarCon August 5th-7th Richmond, VA

Get together: Meet others, have fun, and get involved: Arizona: Sedona Freedom Movement, Sedona Conscious Collective California: Complete Liberty(San Diego), Santa Cruz Voluntaryists, Bay Area Voluntaryists , The Mises Circle Orange County (Newport Beach) Colorado: We Are Change(Denver),Liberty on the Rocks (Denver), Kansas: Libertarian Free Thinkers of Kansas City, Michigan: The Michigan Peace and Liberty Coalition(Detroit) New Hampshire: Free State Project, Free State Project Calendar of NH Liberty Events (statewide), The Praxeum (Liberty Center in Dover/Portsmouth, NH), The Wearehouse (Liberty Center in Weare, NH), The Quill (Liberty Center in Manchester, NH) The Shell (Liberty center in Rollinsford, NH) Massachusetts: Boston Liberty Hang Out New York Anarcho-Capitalist Meet up, Texas:Voluntaryists of Dallas/Fort Worth, Houston Free Thinkers, Voluntaryist of Austin Utah: Bountiful Voluntaryist Meet Up Virginia – Liberate Richmond Washington State: Seattle Ancaps Voluntarists Libertarians, Tacoma Liberty on the Rocks.

Europe:London Anarchy Meetup, Libertarian Meetups – Göteborg, Sweden
Asia: VOLUNTARYISM! Living Peacefully and Morally!( Pattaya, Thailand)
Everywhere: Freedom Cell Network, Caledonia,
Have a Liberty event, group or meet-up that you would like featured in our calendar? Drop us an e-mail to: Events@ArtOfLiberty.org
Free State Project Corner
Help Pass A Parental Bill of Rights!
This week we are featuring a non-profit called: RebuildNH that is fighting for Liberty on a variety of fronts in New Hampshire. They were the leading FSP voice and state-wide coordination effort for organizing legislative and peaceful civil disobedience against Covid.
RebuildNH is a 501(c)(4) not for profit corporation. This all-volunteer, grassroots effort is entirely operated by concerned citizens in New Hampshire. To donate to support
---
The Everything Bundle
The Everything Bundle – The Sampler of Liberty!
Give me Liberty… and give me more! The Everything Bundle includes the latest version of our flagship book on government, along with a collection of potentially life-altering introductions to anarchy, agorism and voluntaryism.