Interviews
The UK's Richard Harris interview's Etienne de la Boetie2
---
Etienne de la Boetie2 comes on to promote the New 5th Edition of "Government" – The Biggest Scam in History… Exposed! Now Available Strengthens Case That "Government" is Illegitimate & Criminal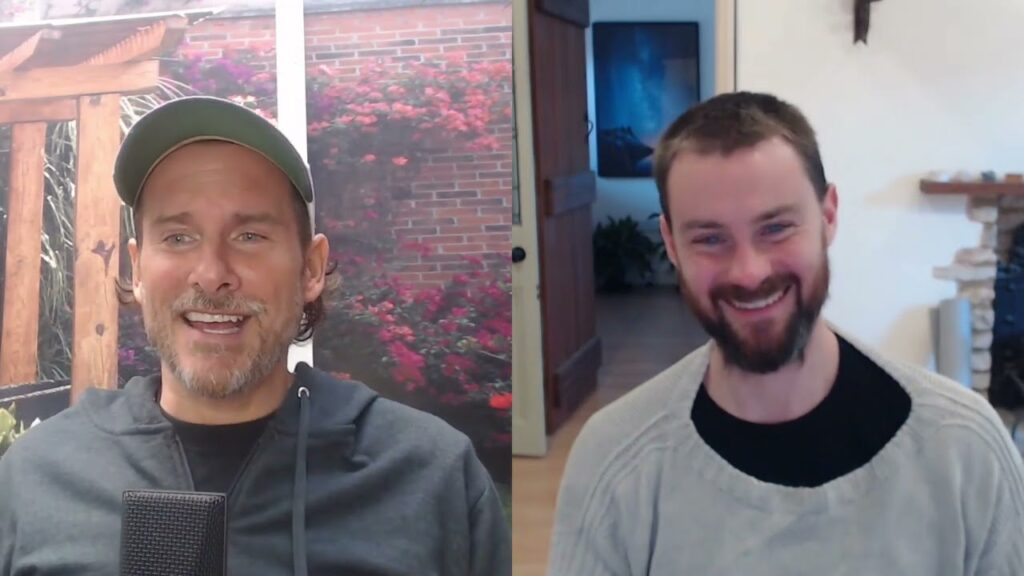 I recently joined Richard's podcast to discuss how the system enslaves us and how to become free.
Richard Harris is known for making individuals and businesses perform at their best through his life coaching sessions. He's one of the UK's leading life coaches, he likes to make videos on anything that could help people grow across all domains of their life – financial, social, physiological, psychological, and spiritual.
---
About Etienne de la Boetie2
Etienne de la Boetie² is the nom de plume of a voluntaryist author, father, technology entrepreneur, cyclist, runner, hot yogi, multi-disciplinarian truther, armchair economist, cryptocurrency enthusiast, and neo-abolitionist who is experimenting with large-scale cult-deprogramming. Mr. Boetie² distills 20+ years of research into short, easily-digestible treatises on individual subjects and optimizes them for the 65% of society who are visual learners. Boetie² includes references and links to more comprehensive research and the "authentic voices" of the developing alternative media.
About the Art of Liberty Foundation
A start-up public policy organization: Voluntaryist crime fighters exposing inter-generational organized crime's control of the "government," media and academia. The foundation is the publisher of "Government" – The Biggest Scam in History… Exposed! and Five Meme Friday – a weekly e-mail or Telegram summary of the best alternative media, censored truth videos, at least five hot, fresh, dank liberty memes every week, and "Government," Media, and Academia Exposed! – A Telegram summary of the best mainstream and alternative news story proving our thesis that inter-generational organized crime interests are hierarchically controlling all three.
Etienne's book, "Government" the Biggest Scam in History:
https://government-scam.com/product/5th-edition
The Liberator 64gb apocalypse-resistant flash drive is loaded with material to free the enslaved mind: https://government-scam.com/liberator
To support me:
Donate via Credit Card: www.ArtOfLiberty.org/donate
Bitcoin Cash (BCH): qqkpvvc3n6f7ra9w928k4s396hrekqmzfvfy6ytj6g
Epic Cash: vite_67415bc6c23194b8d76b8a158d79028bb7f9a36d08e266948f
Monero: 49ZzrTfE4nbGNvpoQfVRNcCura2YS9TQyTmYRNmjjP1cJykqU5P4r5X6WtYL4pf7jnNbXgRZrLeukKBsEJXNrT1b6fZyt28 Dash: XktpnPxLHpPCCD7Af4aYazEXeYHpcg82C4
Ethereum: 0x35508763733662412386Ec5B40220eb5AF7F77A6
Litecoin (LTC) Legacy: LUhG56TBfCAfviT2AWs9zNfGdSPHXSha3o
Please follow and like us: