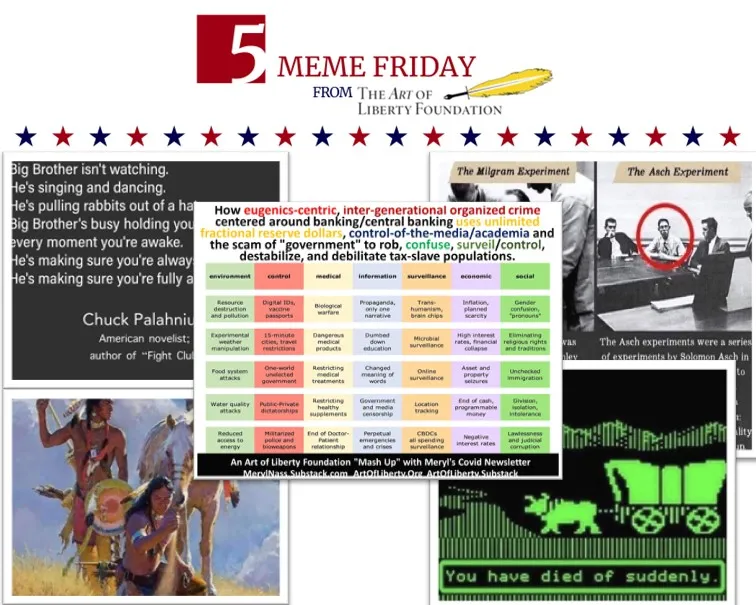 Dear Subscribers, As I am going to press on this issue, Javier Milei, a self-described Anarcho-Capitalist economist has been elected Prime Minister of Argentina. Is this the opportunity to clean up a corrupt socialist nation with a crappy central bank plunging a first-world nation into inflation/poverty OR will the complete collapse of Argentina be blamed on Milei and anarcho-capitalism?
We are also in the exact middle of a fund raising campaign for the Art of Liberty Foundation. I haven't been doing a very good job of promoting it, BUT if you like what we do and value it, would you please consider becoming an annual sponsor of the Art of Liberty Foundation. We simply couldn't do what we do without the generosity of our sponsors and we have some great perks to say: Thank You! ArtOfLiberty.org/Sponsor
Enjoy these pokes at the powers that shouldn't be.
The Art of Liberty Foundation and Etienne de la Boetie2 bring you 5 fresh and dank memes every Friday, delivered right to your inbox.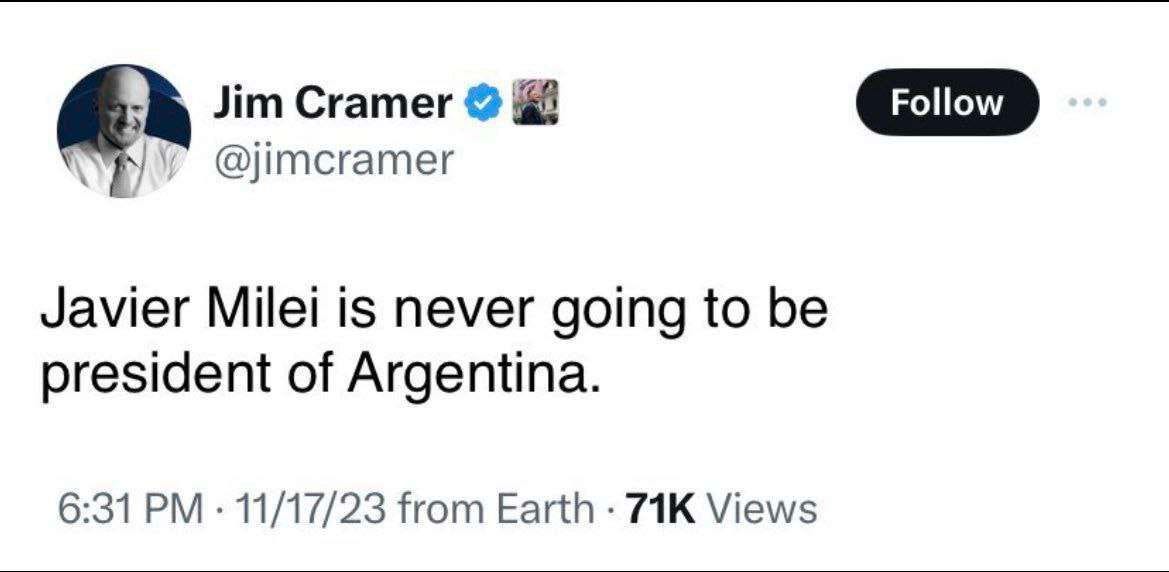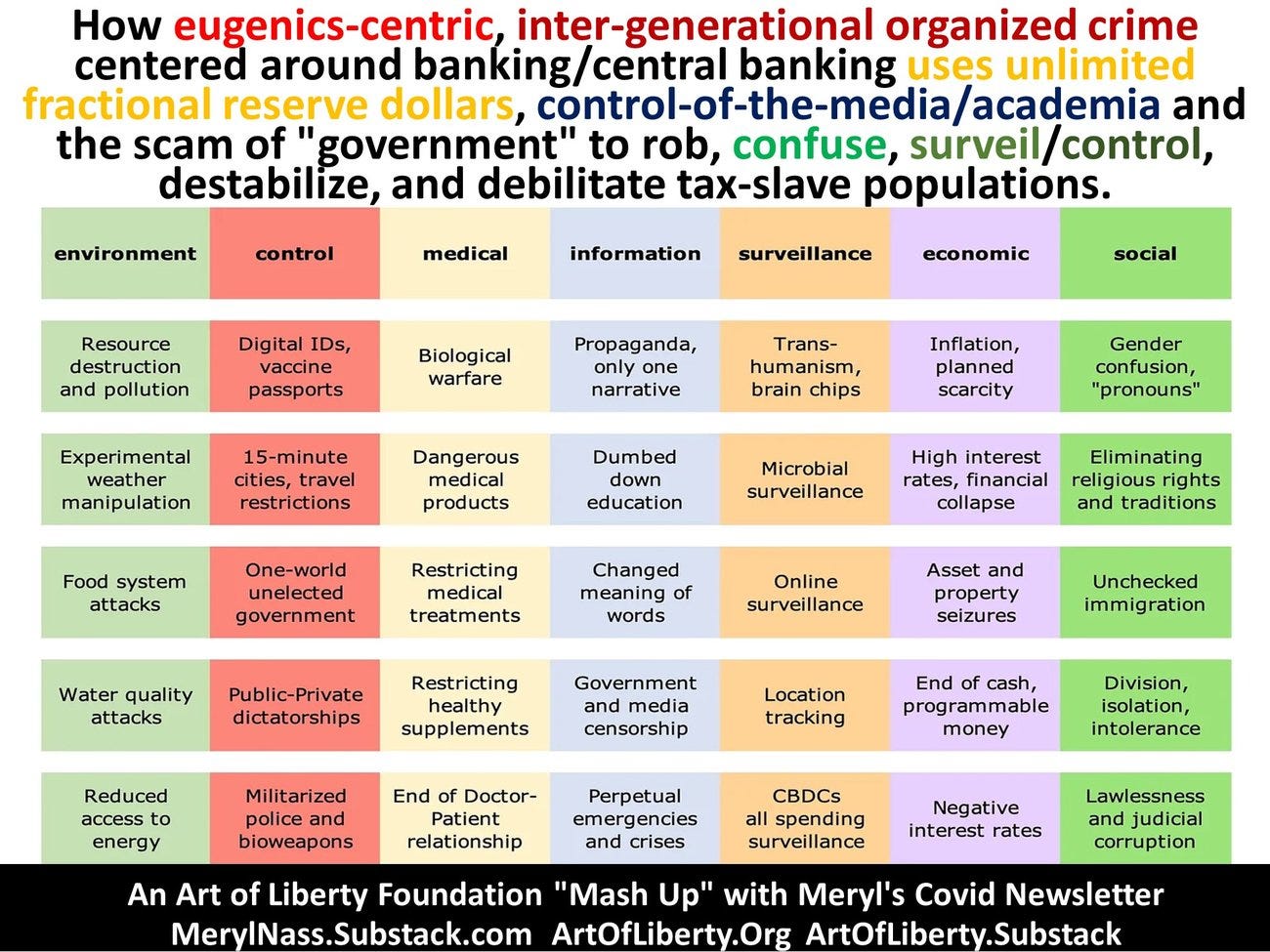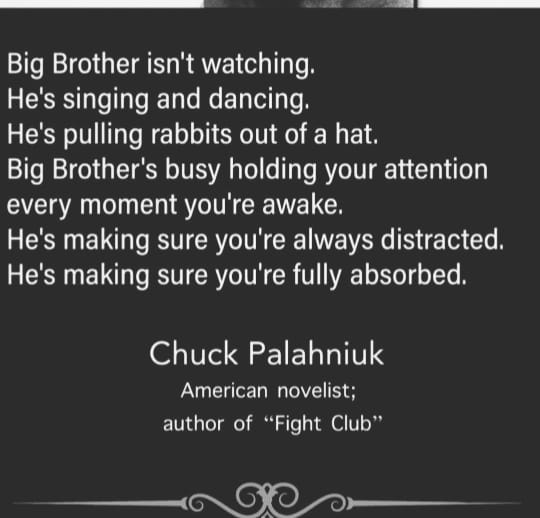 ---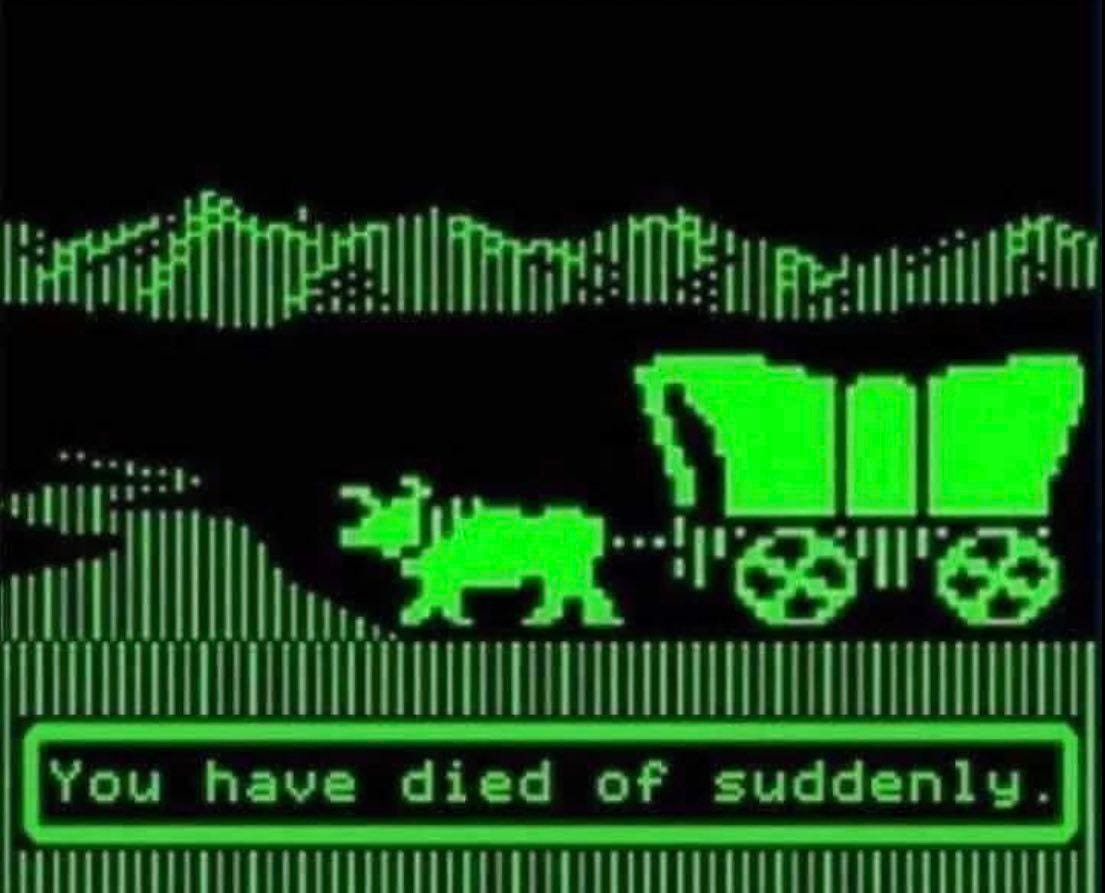 ---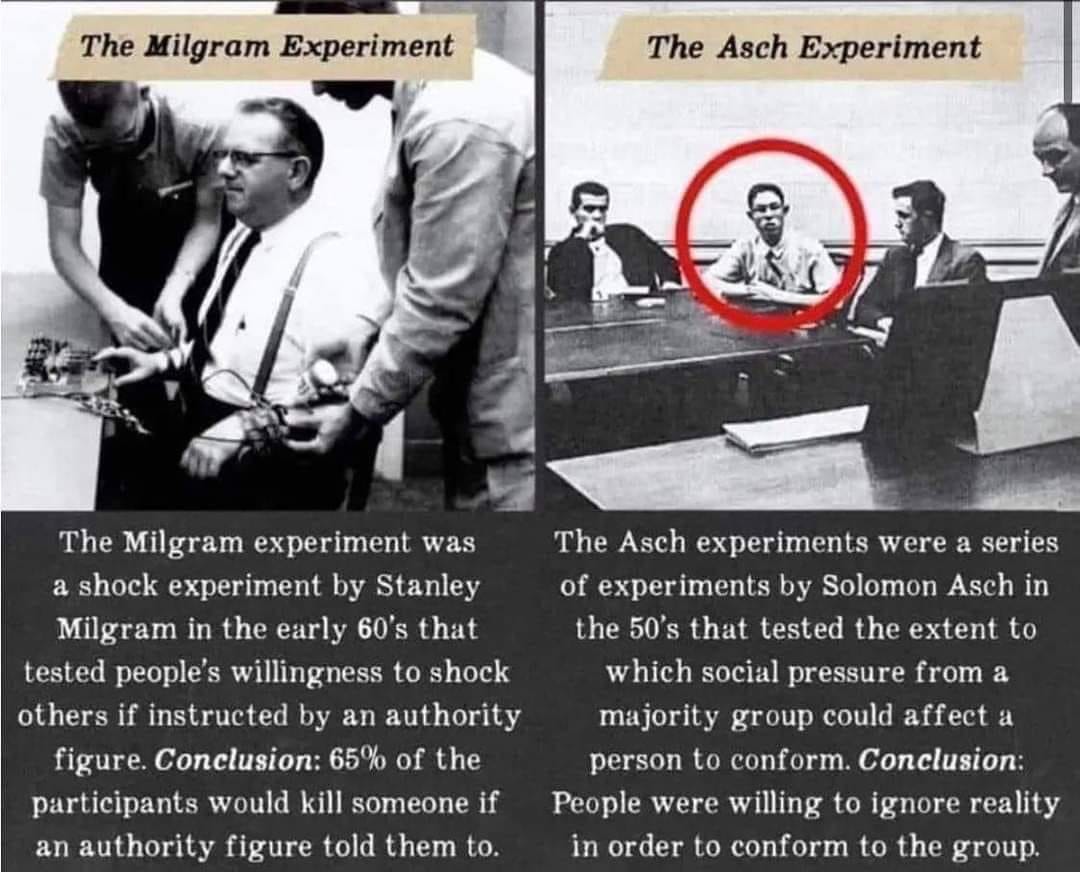 ---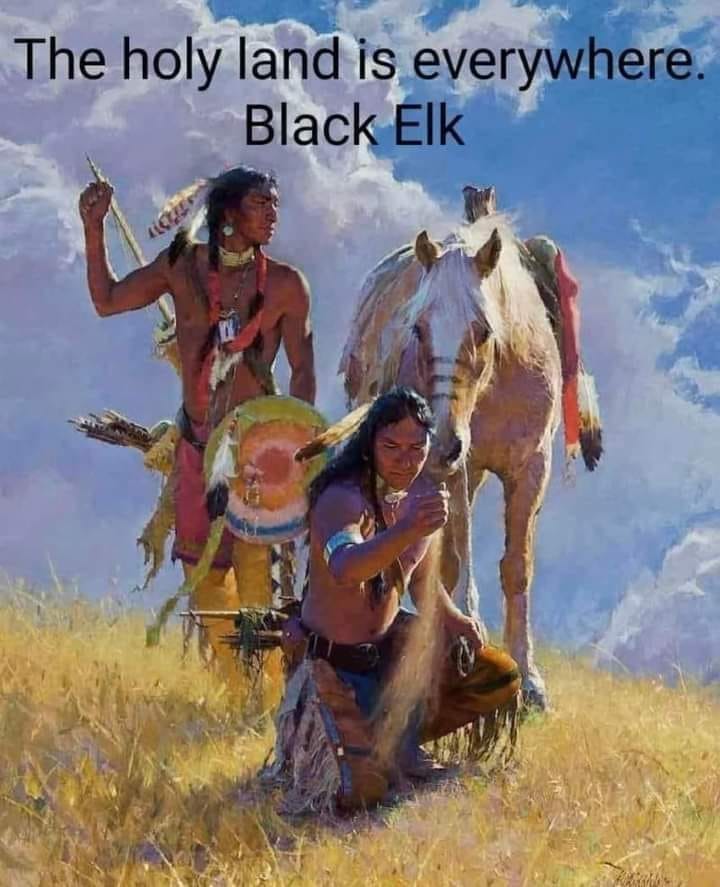 "Gover and Academia Criminality Exposed
Etienne Note: This article also appears in "Government", Media and Academia Criminality Exposed, A digest of HUNDREDS and HUNDREDS of articles exposing and suggesting inter-generational organized crime's control of the "Government," Media and Academia by the Art of Liberty Foundation. You can view the other articles or subscribe on Telegram:https://t.me/Government_Scams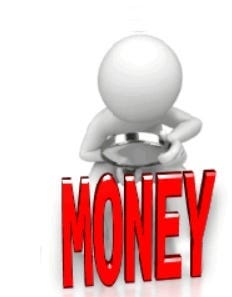 Etienne Note: It is astonishing that trillions are missing from the "government" and the majority of the population can't figure out they are getting robbed by organized crime that has bought up the media so they don't understand what is really going on…
Twenty-five agencies in total failed to properly report their expenditures to USAspending, which is intended to act as American's guide to where their tax dollars are going. The GAO is now urging Congress to hold these agencies accountable.
To the surprise of no one, COVID related spending reports contained the largest errors. In fact, the Treasury stated $231.5 billion was budgeted for the pandemic in their annual report, but only $36 billion was reported to USAspending. Health and Human Services (HHS) stated they were spending $85.7 billion on the pandemic response, but reported spending $91.7 billion to USAspending. Homeland Security (DHS) had a $10 million discrepancy in reporting as well. Numerous entries totaling $1.2 trillion did not contain sources and did not state where the money was spent.
The Pentagon has just failed its sixth audit in as many years.
In early October, it was reported that the Pentagon was crying broke to Congress, now this.
Considering that the world is on fire under Biden, now would be a good time to have our Defense Department in order, but no such luck.
The Daily Caller reports:
Pentagon Fails Sixth Straight Audit With Little Improvement From Last Year
The Department of Defense (DOD) failed its sixth straight audit with little positive change from the year prior, despite pledges from Pentagon leaders to make improvements on the massive undertaking each year.
Auditors gave seven of the department's 29 sub-agencies a clean audit in 2023, with no change from the 2022 audit, according to a Wednesday statement. Although it's not a surprise that the DOD hasn't yet been able to account for its $3.8 trillion enterprise and $4 trillion in liabilities, scattered across 50 states and 4,500 sites globally, DOD officials previously said they expected to see incremental improvement, Defense News reported.
Interview of the Week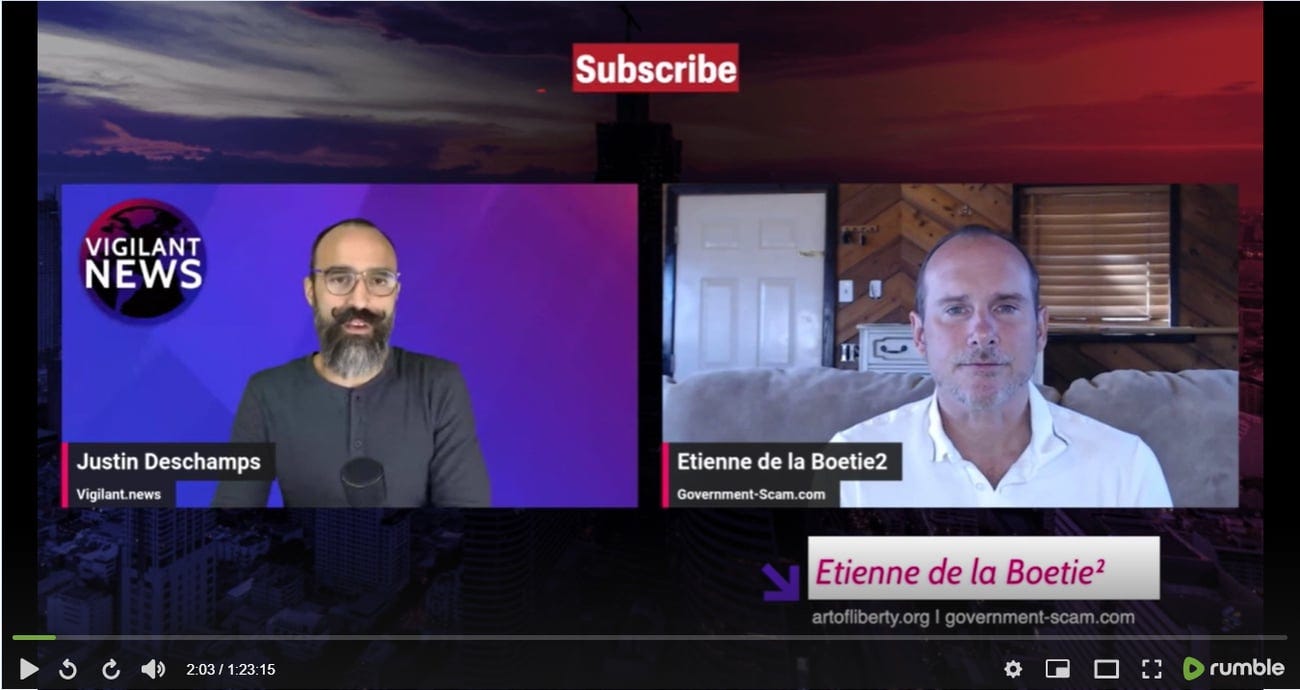 This interview with Vigilant News' Just Deschamps has racked up over 72,000+ views on just Rumble alone. Vigilant News is part of Badlands Media, an overwhelmingly conservative media operation. Etienne caused some controversy by discussing why he thinks Donald Trump is "Controlled Opposition" that put Goldman Sachs at Treasury, the "ex" Rothschild's banker Wilbur Ross at Commerce, was connected to Jeffrey Epstein, went along with "The Covid," pumped the "Vaccine", etc.
Despite all this the interview has over 98% "Thumbs Up" and the comments include: "what this guy says is the most important stuff ever" AND "Wow.. He might have just upset most of the Badlands community but good stuff to be sure!" AND "Watched it twice. Thanks, Great interview!" Great example why Etienne is voluntaryism's champion able to talk to both sides of the aisle: https://rumble.com/v3v88lp-vigilant-interviews-etienne-de-la-boetie-the-scam-of-government-sun-300-pm-.html
James Corbett interviews Larken Rose and Keith Knight on #SolutionsWatch. All three discuss voluntaryist solutions to socio-political problems. Great discussion!
Fundraiser for the Art of Liberty Foundation
We Are Exposing Organized Crime's Control of the "Government" and Media – Want to Help?
Video: Click Above for a Video Message from Etienne de la Boetie2
Executive Summary: The Art of Liberty Foundation has never had a major fund raiser until now. We are raising $50,000 to take everything to the next level. We are asking all our supporters to please help.
Goals:
1.Launch"Government" – The Biggest Scam in History… Exposed! on Amazon.com and Ingram Spark.
2.Finish our next major book: Voluntaryism – How the Only "ISM" Fair for Everyone, Leads to Harmony and Prosperity for All
3. Begin the fundraising campaign to fully capitalize the Foundation as an on-going concern.
Progress-to-Date: We have broken the $1,000 mark! Thank you to everyone who has contributed to get us here! It is so very much appreciated!
Perks: Books, Liberator Flash Drives, Signed High Resolution Hard Copies, Phone calls with Etienne, and the ability to have an Art of Liberty Foundation event in your town with tier one Liberty speakers and artists that turns into a party in the evening.
Please Donate Here: ArtOfLiberty.org/Sponsor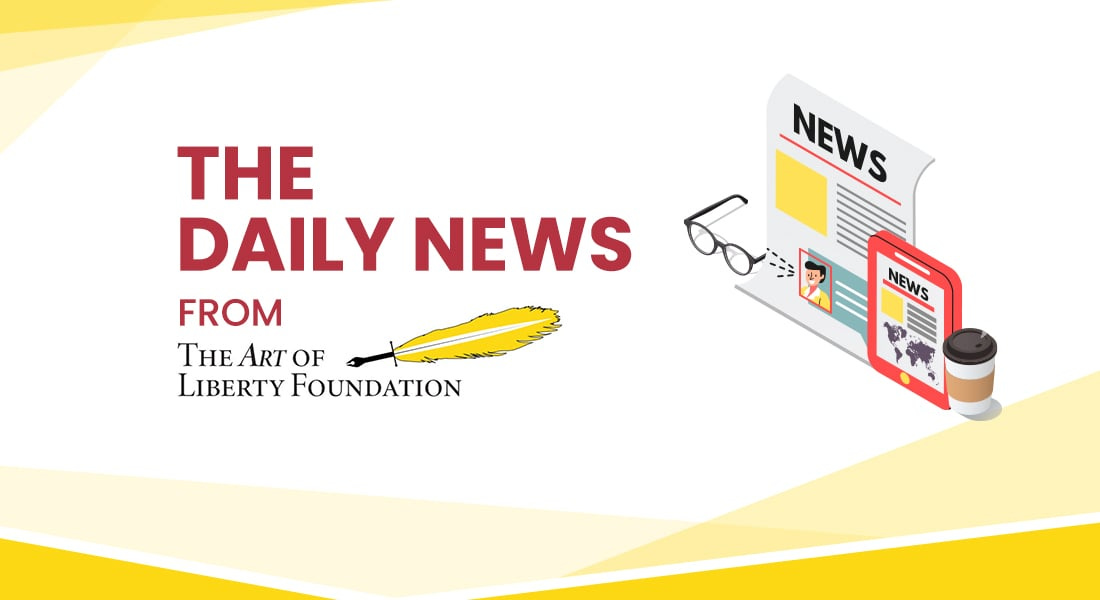 We have launched a new Substack called the Daily News @ DailyNewsFromAoLF.Substack.com with real-time articles for news junkies. Get curated alternative news from the Art of Liberty Foundation's founder, Etienne de la Boetie2. More frequent e-mails than our low-volume important list @ ArtOfLiberty.Substack.com and our weekly summary of the alternative news at FiveMemeFriday.Substack.com

We have hired a part-time employee to help with the additional content posting.
It is costing us an extra $500 per month. If you value curated news, then would you please consider supporting our effort by either becoming a paid Substack member OR becoming an Art of Liberty Foundation Sponsor! Get Perks: https://ArtOfLiberty.org/Sponsorship
Rebuild The Turtle Sanctuary & Bonfil Beach from Hurricane Otis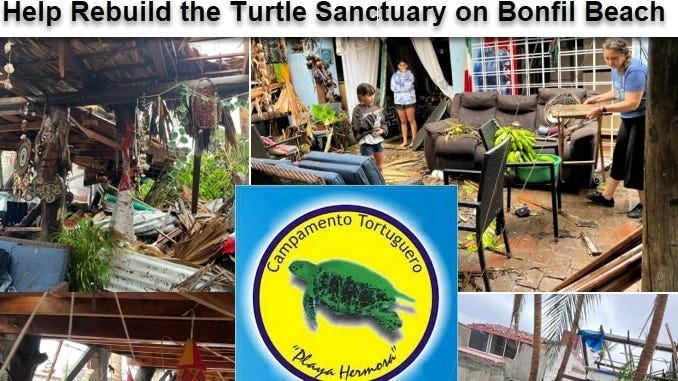 From givesendgo.com – https://www.givesendgo.com/Turtle-Sanctuary
Campamento Tortuguero Playa Hermosa is a turtle sanctuary on Bonfil Beach outside of Acapulco that rescues sea turtle eggs that would be likely destroyed by vehicles on the beaches or pilfered by tourists.
The sanctuary protects the eggs, hatches them and releases the babies into the ocean while protecting them from seagulls and other winged predators.
The 35-year-old sanctuary is run by the mother/daughter duo of Monica and Michel Vallarino, who have helped educate the community and the tourists on the ecology of the turtles while simultaneously providing a refuge for puppies, kittens, ducks, rabbits, and other wayward animals.
The Art of Liberty Foundation hosted an annual fundraiser from 2018-2020 called the Art of Liberty on the Beach (aKa The Turtle Party), where many of the leading artists in the liberty movement have rocked the sanctuary, including Grant "Prezence" Ellman, Truniversal/Free Willow, Alais Clay, the Freenauts, DJ Koala, DJ Ramiro Romani and ELA-mental among others.
The First Thing You Should Do After Martial Law Is Declare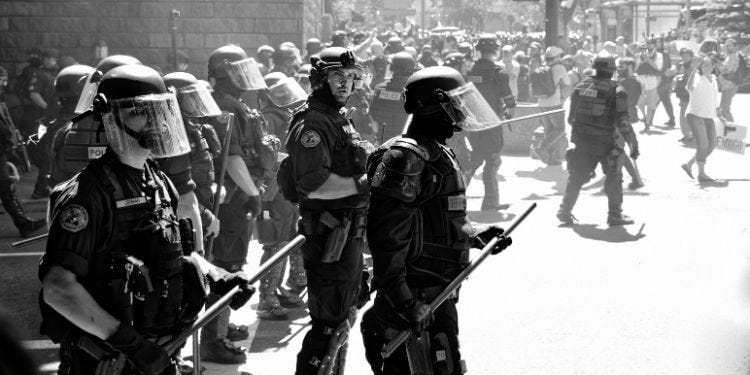 There's no saying just how thoroughly our civil rights might be violated during such a time, as the declaration of martial law carries with it the unwritten right for the government to do pretty much anything it wants.
It's the ultimate totalitarian government situation. Some people complain about the violations of our rights that happened during the COVID-19 pandemic; that would be nothing in comparison to the atrocities that could happen during a time of martial law.
Actually, what martial law is supposed to be and what it often is are two entirely separate things. According to the legal definition, martial law is the military supplanting the duly elected government, for a short time, when the government is unable to fulfill its obligations to the citizens.
This has been very rare in US history. On the other hand, the government using troops, usually National Guard troops, to control the population and uphold the law is much more common, even though it is still somewhat rare. If martial law is declared, this is what we are more likely to see, even though it doesn't fit the actual definition of martial law.
Insurance Industry Execs 'Alarmed' by Surge in Deaths Among Young People — But Stop Short of Blaming COVID Shots
According to InsuranceNewsNet, insurers are especially concerned by data from the Centers for Disease Control and Prevention that show "mortality rates alarmingly rising for different categories," including younger adult mortality rates that are up more than 20% above historic norms in 2023.
Guest post By Mike Capuzzo
Executives at the largest insurance companies in the United States are alarmed that teenagers, young and white-collar Americans in the prime of life are inexplicably dying at a record pace, causing a "monumental outflow" of death claims and drag on profits that is shaking the industry and causing some to take a fresh look at the problem.
According to an Oct. 26 report in InsuranceNewsNet, U.S. insurance companies expected higher-than-normal payouts from excess deaths during the COVID-19 pandemic.
Gaza Conflict and the Shadow of the Ben Gurion Canal Project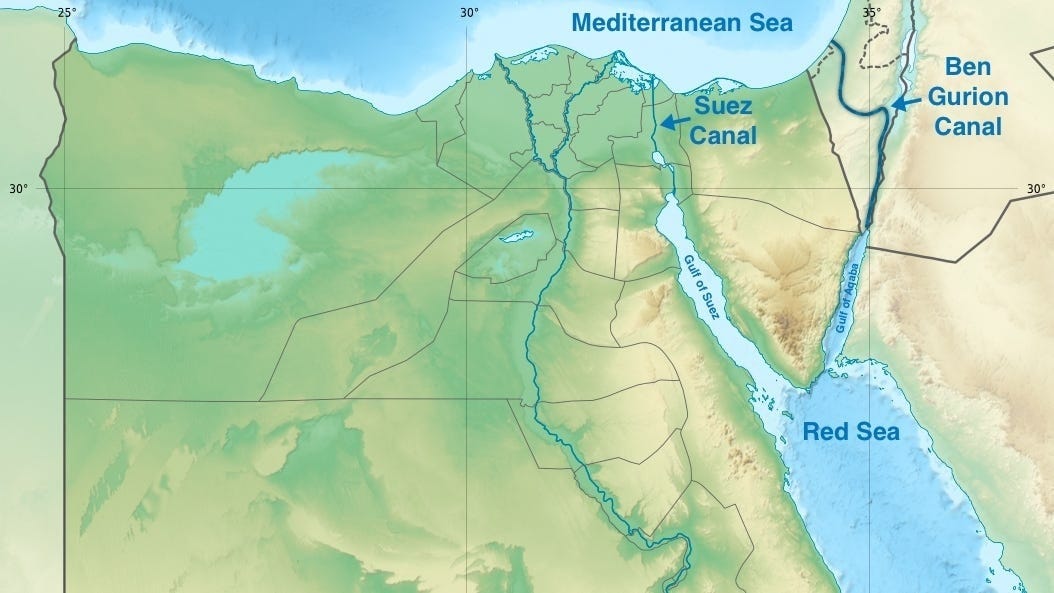 Tel Aviv, Israel – The landscape of the Middle East is once again the backdrop for heightened speculation as recent attacks in Gaza bring into focus the potential ramifications for the Ben Gurion Canal Project—a strategic endeavor steeped in historical significance. The unfolding events have prompted a closer examination of Israel's strategic and economic objectives and how these may be driving the tension in the region.
Historical Context: Ben Gurion Canal Project
This ambitious project aims to chart a course from the Red Sea to the Mediterranean, echoing the historic initiatives such as the Suez Canal, which has long been a pivotal maritime route since its completion in the 19th century. The proposed Ben Gurion Canal not only signals Israel's aspirations to claim a stake in global trade dynamics but also reflects the ongoing quest to expand its geopolitical influence, a narrative that has been part of the region's history since Israel's establishment in 1948.
Israel is behind serial assassinations of Kennedy brothers: Laurent Guyenot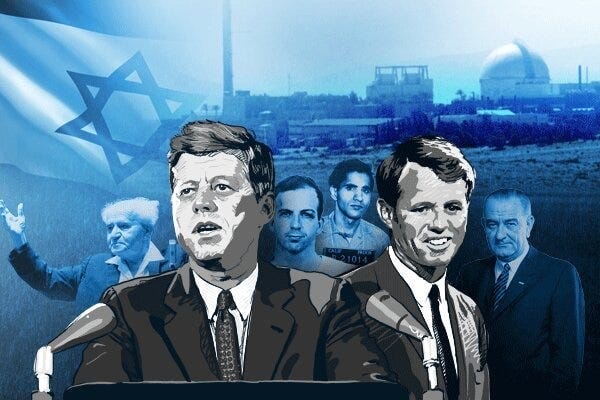 TEHRAN – Laurent Guyenot, who has co-authored a new documentary on Israel's role in the assassinations of both John and Robert Kennedy, tells the Tehran Times that the "true American Deep State" is Israel, which had a crucial role in the assassinations of the Kennedy brothers.
"There are indeed in the United States, as in most democracies, hidden centers of power, totally immune from democratic accountability, capable of steering the country's foreign and military policy by various means such as corruption, propaganda, blackmail, and other more criminal means, but the most influential of these power centers are not 'American' in any real sense: the true American Deep State, if you will, is Israel," notes says Guyenot, author of JFK-9/11: 50 Years of Deep State.
Guyenot, who is a French author and anthropologist, says, "Israel has lodged itself like a parasite in all of America's power structures. And it is precisely Israel that, in my opinion, is behind the serial assassinations of the Kennedy brothers."
MEP Breaks 'Very Bad News' About Digital IDs and Central Bank Digital Currencies.
By Patricia Harrity
The European Parliament and Member States have just reached an agreement on the introduction of digital identity. "I just left the room where we had negotiations about the digital identity—and I have bad news," announced Dutch Member of the European Parliament Rob Roos on Wednesday.
On X, in a post attached with a video, he wrote:
BREAKING: Very bad news. The European Parliament and Member States just reached an agreement on introducing the Digital Identity, #eID. Directly afterwards, #EU Commissioner Breton said: "Now that we have a Digital Identity Wallet, we have to put something in it…", suggesting a connection between #CBDC and eID. They ignored all the privacy experts and security specialists. They're pushing it all through. I am not optimistic. But it is not too late yet. Parliament still has to vote about this. Let your MEP know that you oppose the Digital Identity and that you want your MEP to vote against it!
Israel's free speech crackdown: 'War inside of a war'.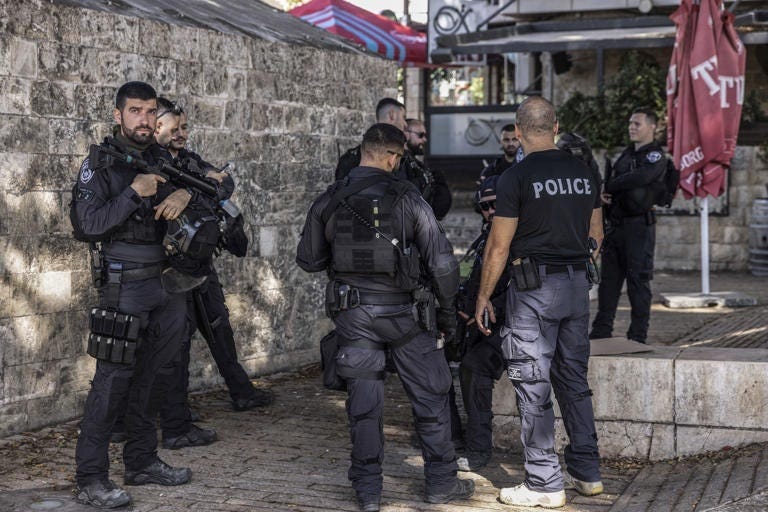 NAZARETH, Israel — The 21-year-old computer science student was beamed into the small wood-paneled courtroom from jail via video link. She had dark circles under her eyes after 11 nights in detention.
To save on personnel during Israel's war against Hamas, defendants are no longer transported from their cells. Only urgent court cases are being heard. The prosecution of Rita Murad, a Palestinian citizen of Israel, is deemed to be one of them.
Her alleged crimes of "identifying with a terrorist organization" and "incitement to terrorism" center on three Instagram posts that she shared on Oct. 7 when Hamas militants rampaged through communities in southern Israel.
One of the images used in the prosecution of Murad showed Palestinians using an earthmover to pull down parts of the barbed wire-topped barrier between Israel and the Gaza Strip. "While the 'invincible army' was sleeping," read the message in Arabic across the image.
Video: Laura Dodsworth's 'Free Your Mind' explores government psychological manipulation
Description: Author Laura Dodsworth discusses her new book, 'Free Your Mind', which looks at how psychology is increasingly used to "predict and manipulate us", especially by the government. "What's different about the times we live in is that governments all around the world, including in Australia, are using behavioural scientists and increasingly sophisticated psychological techniques to control populations," she told Sky News Australia.
The Great Reset Exposed: Schwab, Gates, and the Sinister WEF & WHO Plot to Depopulate the World using COVID Vaccines, Climate Change Lies & a One-World "Government".

In a world shrouded in suspicion and scepticism, where power seems concentrated in the hands of a privileged few and giant corporations, critical thinkers are raising questions about the intentions and actions of prominent entities such as the World Economic Forum (WEF) and renowned figure Bill Gates.
Whispers of a grand conspiracy suggest that under the guise of "saving the planet," a dark agenda to depopulate the world may be unfolding.
In this in-depth analysis, we embark on a thought-provoking journey to uncover the alleged hidden motives behind the actions of these influential forces, exploring the claims and counterclaims while addressing the concerns of those seeking to change the world for the better.
At the centre of the controversy lies the WEF's "Great Reset" initiative, a bold plan to reshape economies and societies post-pandemic. Advocates argue that it represents an opportunity to address pressing global challenges, while sceptics perceive it as a Trojan horse veiling a more sinister agenda.
Biden's Plan for 'Digital Equity' Will Soon Lead to Government Micromanaging 'Nearly Every Aspect' of the Internet, FCC Commissioner Warns.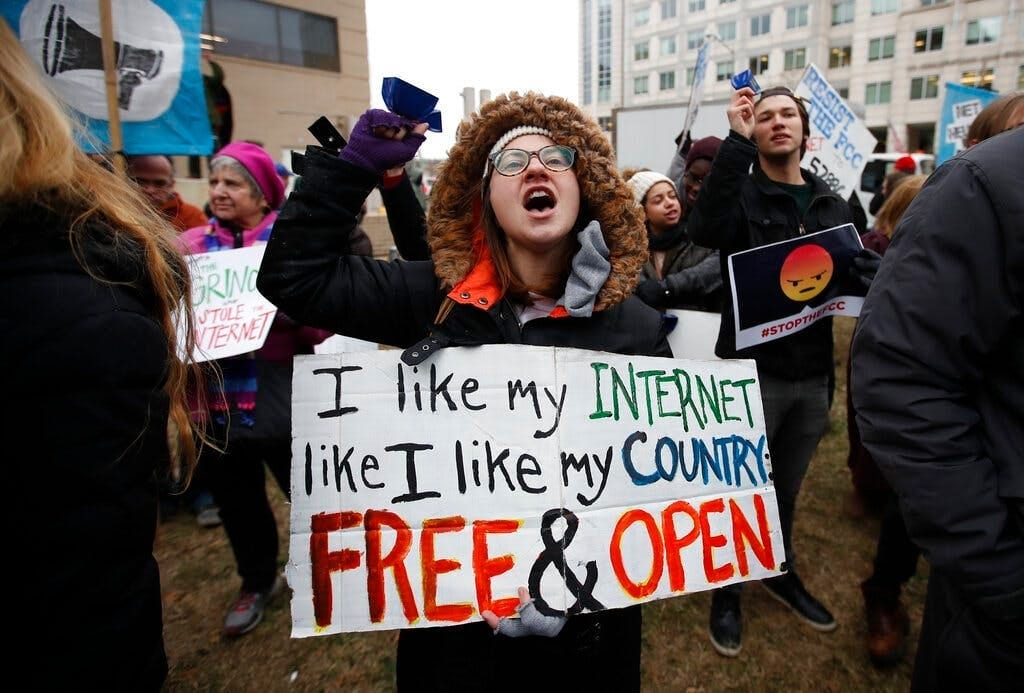 The Biden administration may soon implement sweeping regulations that would give it control of the internet, analysts are warning ahead of the Federal Communications Commission's November 15 vote on the proposed rules.
"In the guise of 'digital equity,' President Biden has called for the FCC to exercise a degree of control over Internet services and infrastructure that we have never seen before," an FCC commissioner, Brendan Carr, tells the Sun in an email.
"It will give the Administrative State the power to micromanage nearly every aspect of how the Internet works," he adds. "These types of command and control regulations will only make it harder for Internet infrastructure and services to be built out and could make our networks look more like the sluggish networks that consumers in Europe have to deal with."
Bill Gates buying up land, threatening small farms under guise of saving planet, author claims.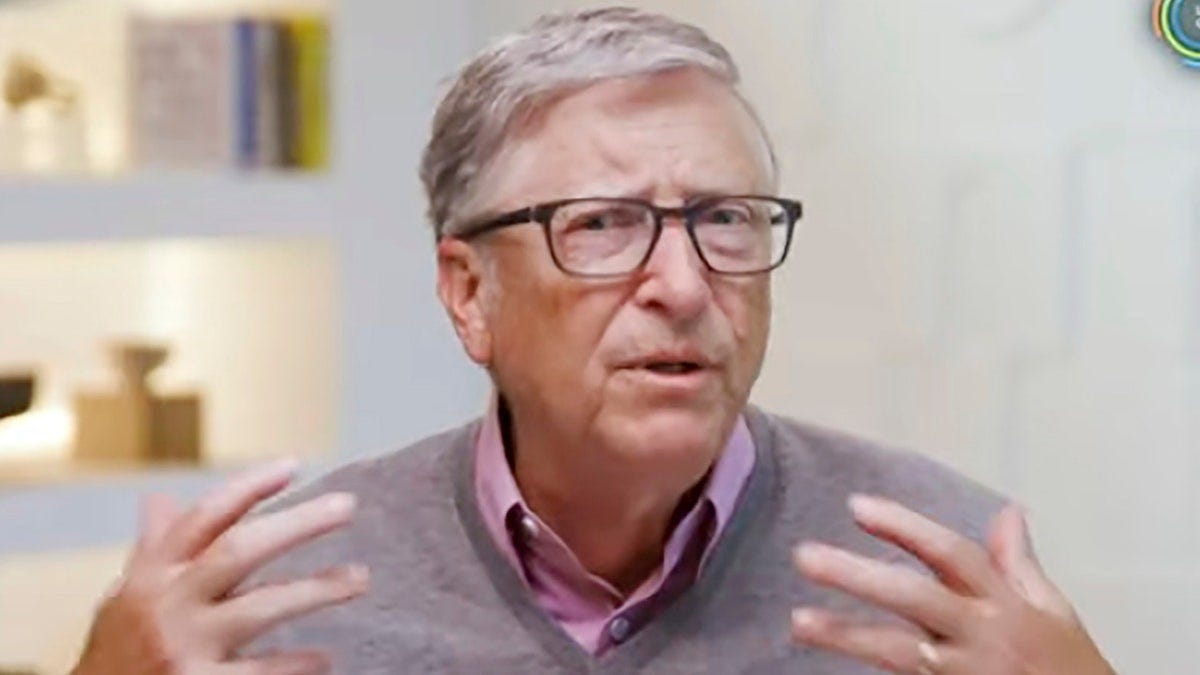 A new book aimed at "exposing the billionaire class" says Microsoft co-founder Bill Gates' investments in patented fertilizers, fake meat and U.S. farmland aren't saving the planet but rather enriching his bank account.
"Controligarchs," which hits bookshelves Tuesday, examines billionaires like Bill Gates and how their wealth controls the levers of power that dominate the everyday life of average Americans.
Author and investigative journalist Seamus Bruner — who led teams whose findings sparked multiple FBI investigations and congressional probes into the Clinton and Biden families — says that his research uncovered Gates's efforts to buy up American farmland and invest in synthetic dairy and lab-grown meats in the name of preventing climate change. In the process, Bruner says, Gates is doing more to inflate his net worth than eliminate carbon emissions.
EXPOSED: Meta's $36 Billion Plot to Reengineer Society and Mark Zuckerberg's Dangerous Future Plans for Tech Addiction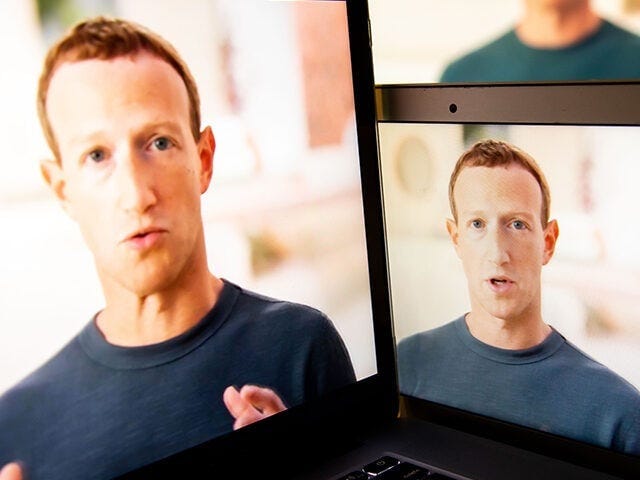 This comes just weeks after dozens of state attorneys general (AGs) filed suit against Facebook's and Instagram's parent company, Meta Platforms Inc. (Meta), and three of its subsidiaries, for harming children by addicting them to the social media platforms. Forty-two states, including California and New York, allege that billionaire creator Mark Zuckerberg's company "knowingly designed and deployed harmful features on Instagram and Facebook to purposefully addict children and teens."
Previously, Facebook whistleblower Frances Haugen claimed that Meta targeted children and teens for monetary reasons and a leaked document showed that the youth demographic was "a valuable but untapped audience."
Just weeks after Haugen blew the whistle on Facebook's tactics, Zuckerberg unveiled his plan to release what may prove to be Meta's most addictive product yet: Facebook Horizon. Zuckerberg's October 2021 virtual tour of the new product, which was panned as "super weird," was his coming-out party for what has become known as "the metaverse"—a digital world that users can essentially live in and access via a virtual reality (VR) headset such as Facebook's Oculus Quest.
CDC Runs Two VAERS Systems — The Public Can Access Only One of Them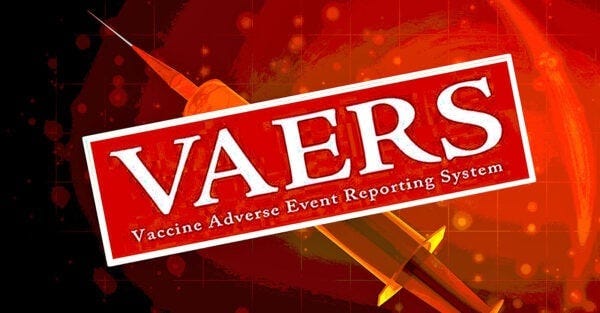 When Dr. Robert Sullivan collapsed on his treadmill three weeks after his second COVID-19 vaccine in early 2021, he fell into a "nightmare" ordeal that he said exposed glaring deficiencies in the nation's vaccine safety monitoring system.
Diagnosed with sudden onset pulmonary hypertension, the healthy and fit 49-year-old anesthesiologist from Maryland attempted to file a report through the government-run Vaccine Adverse Event Reporting System (VAERS).
But like others interviewed in a recent investigation by The BMJ, Sullivan hit barrier after barrier when trying to submit and update his report.
Almost three years later, still grappling with debilitating symptoms, Sullivan's experience highlights the systemic problems with the U.S. adverse events monitoring system run jointly by the Centers for Disease Control and Prevention (CDC) and the U.S. Food and Drug Administration (FDA).
Some Good Things Happened Today – #NewWorldNextWee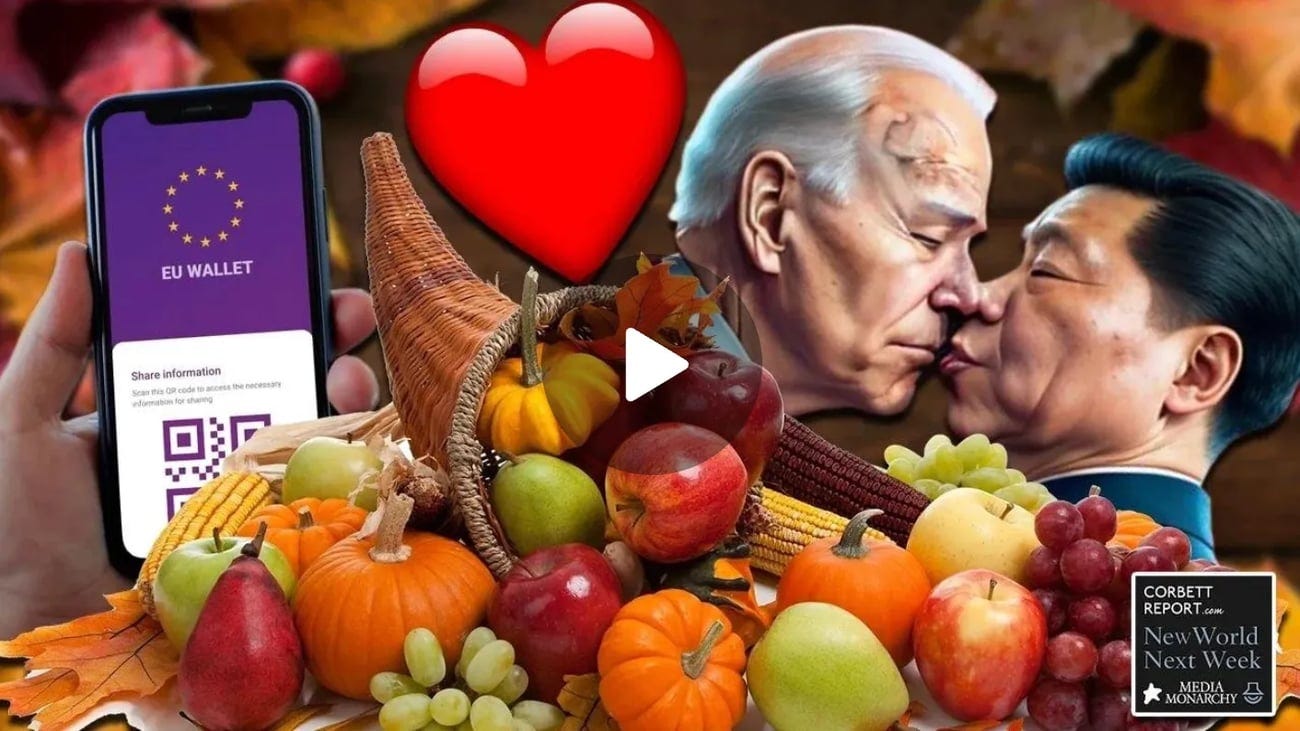 This week on the New World Next Week: Xi meets Biden at the Dynasty house as San Fran gets cleaned out; the EU unveils its new digital ID; and some good things happened this week, too!
Voters fire entire local government over support for CCP-linked company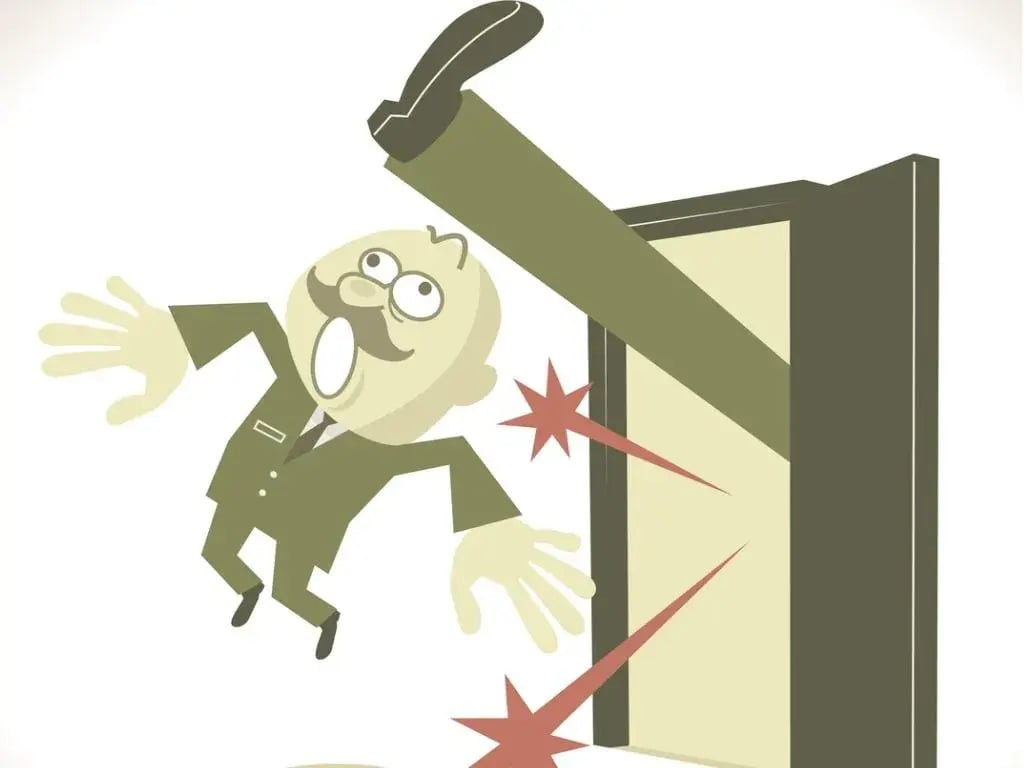 By Yudi Sherman
Thee company pledges loyalty to the Chinese Communist Party (CCP) several times throughout its Articles of Association. Article 9, for example, states: "The Company shall set up a Party organization and carry out Party activities in accordance with the Constitution of the Communist Party of China. The Company shall ensure necessary conditions for carrying out Party activities."
Footage obtained by the Daily Caller in August shows Gotion High-Tech employees dressed as Red Army soldiers and pledging to "fight for communism for the rest of my life." The footage was taken during company field trips to communist revolutionary memorials. Over 920 CCP members are reportedly employed by Gotion High-Tech.
Nevertheless, Gotion received approval in April from Michigan lawmakers to build an EV battery plant. In August the company announced its purchase of 270 rural acres in Green Charter Township, a community of about 3,219 people which sits approximately 60 miles from US military armories and within 100 miles of a US military facility.
Massive Fire Caused by Arson Damages Los Angeles Freeway Used by 300,000 Cars Daily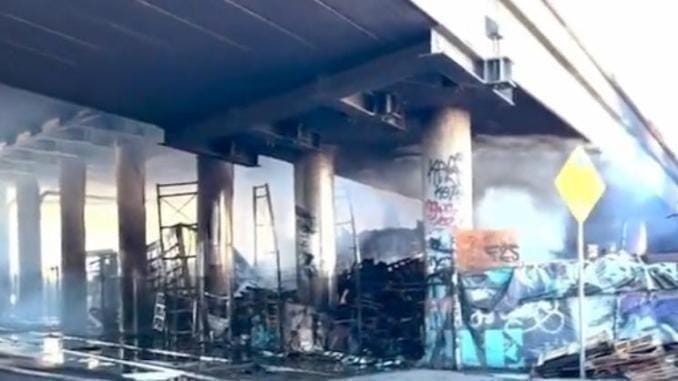 By NBC News, Libs of TikTok and Gavin Newsom
On Saturday, November 11, a massive fire shut
down a crucial section of the 10 Freeway in downtown Los Angeles. Governor Newsom said that the fire was set intentionally and that more than 100 columns were damaged in the blaze, with nine of them severely damaged. It is estimated that it will take three to five weeks to partially reopen the 10 freeway. The fire was reportedly caused by arson in storage lots below the freeway that were filled with pallets and cars and there was a homeless encampment nearby. The California Department of Transportation leased the storage yard to Apex Development Inc. that reportedly subleased the site to five or six other companies.
According to Libs of TikTok, there were an average of 25 fires per day at homeless camps in Los Angeles in 2021.
ALERT! Agreement to Print $ to Triple Green Energy! Silver Price Will SHOCK THE WORLD!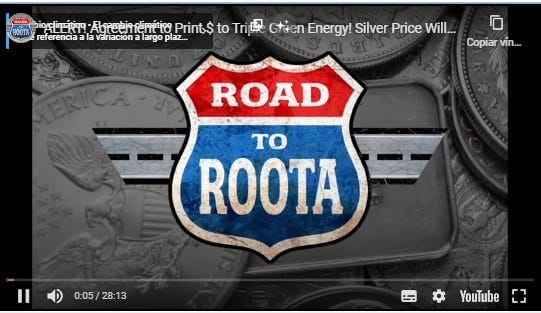 Syndicate By Realtruthblog.com
There's not enough silver to SAVE THE WORLD when it comes to fighting climate change…but since when did that matter?!
The Crazy Eco-Lefties are about to get Governments around the world to spend ANY AMOUNT OF MONEY to triple the amount of green energy production on the planet.
I know it sounds CRAZY but in December 2023 All Governments are signing new United Nations Climate Agreements to do just that!
At the UN's COP28 Meeting in December 2023 most developed countries will sign a binding agreement to Triple current green energy installations and shorten the time frame!
Not only that, they are agreeing to help FUND the projects as well!!
Image TRIPLING the current amount of Solar & EV Silver Consumption by 2030!
There's ALREADY not enough Silver to meet demand so SOMETHING'S GONNA BREAK!
Latest Center for Disease Crimes (CDC) Data: U.S. Life Expectancy at Lowest Point Since 1996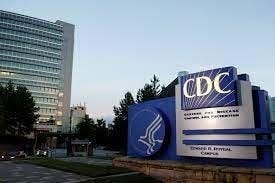 By 2ND SMARTEST GUY IN THE WORLD
A brief rundown:
2014: 78.9 years
2019: 78.8 years
2020: 77.0 years
2021: 76.4 years
The year of the "pandemic" with their democidal hospital protocols, early treatment prevention, and murderous lockdowns certainly caused life expectancy to plummet, but then the year of the "vaccines" only made things worse. We can be certain that the slow kill bioweapon excess deaths surge in 2022, and beyond. So it will be most interesting to see how the CDC attempts to coverup collapsing life expectancy data in their forthcoming releases, and what kind of mental acrobatics will be used to explain away the painfully obvious…
They want you dead.
Do NOT comply.
Police Circumventing Warrant Requirements By Purchasing Data from Private Vendors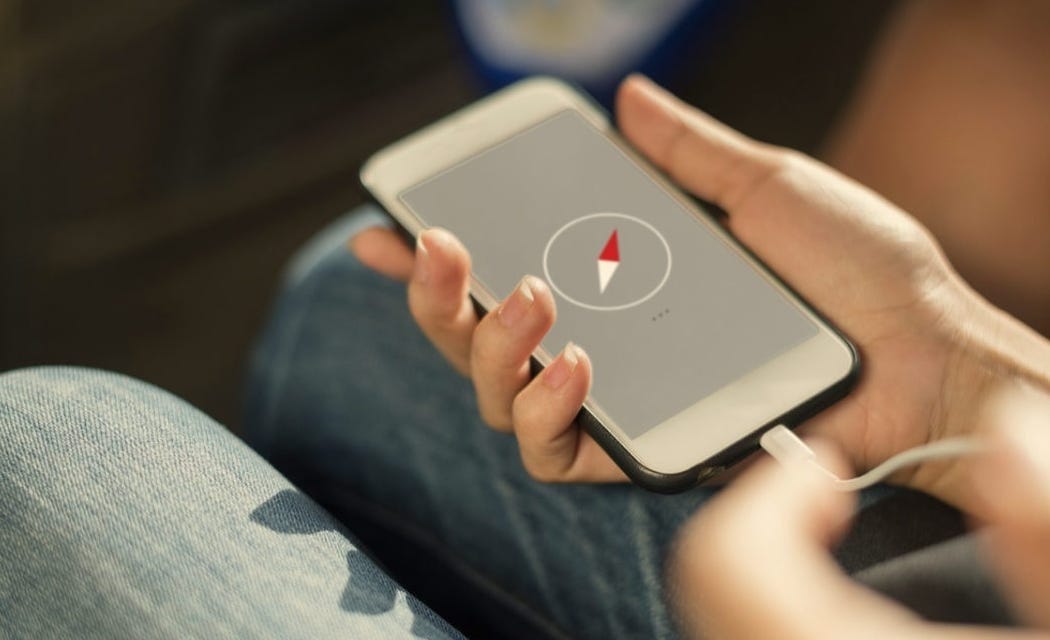 "The nature of the encroachment upon the American Constitution is such, as to grow every day more and more encroaching. Like a cancer, it eats faster and faster every hour."
We've seen this play out dramatically when it comes to the Fourth Amendment.
The courts have created all kinds of exceptions to the Fourth Amendment. But the government continues to push for more and look for ways to circumvent the restrictions on searches and seizures currently in place.
In the latest ploy to gobble up as much personal information as possible, state and federal law enforcement agencies have turned to buying information from private data miners. According to a report from LawFare Media, buyers of private data include the Department of Homeland Security, the Internal Revenue Service's Criminal Investigations Division, the Defense Intelligence Agency, and police departments across the country.
26 Labor Organizations Tell U.S. DOT and NHTSA to Immediately End the Operation of Autonomous Vehicles on American Roads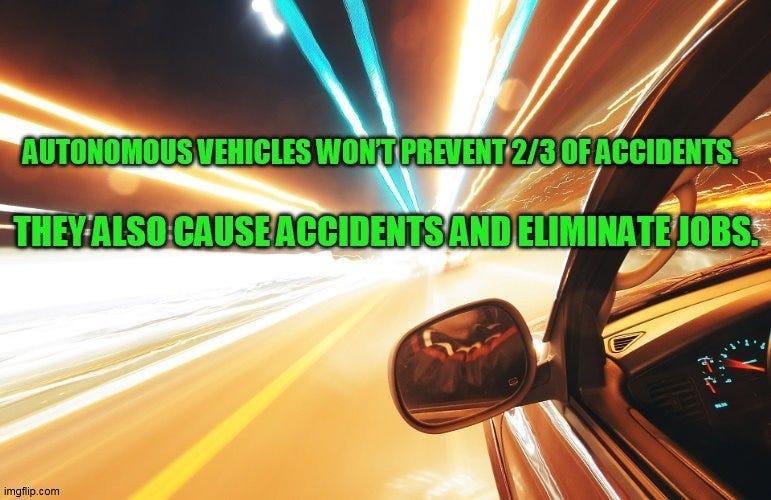 All autonomous vehicles (AVs) have been plagued with serious problems (see 1, 2, 3, 4, 5, 6, 7, 8) not just GM Cruise robotaxis which were recently banned in California (see 1, 2, 3, 4, 5). Perhaps because of the ban (and the bad publicity), GM decided to pause Cruise robotaxi operations in 3 other cities and then pause production altogether. 26 American labor organizations say that's not enough.
From Smart Cities Dive:
Federal oversight and more investigations into AV companies are urgently needed as robotaxis wreak chaos in public spaces, said 26 labor unions in a Wednesday letter.
Dan Zukowski Reporter
On Nov. 8, 26 labor organizations asked the U.S. Department of Transportation and the National Highway Traffic Safety Administration in a six-page letter to "take immediate action" to "end the unsafe operation of [automated driving system]-equipped vehicles on our roads."
Voluntaryism: Iowa Teen grew 7,000 pounds of veggies, then gave them all away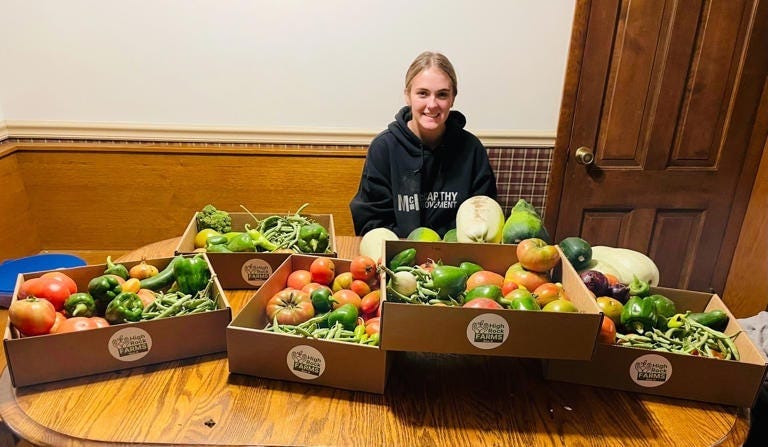 There were plenty of canned and boxed goods, but she didn't see anything fresh or green to give to families in need.
"I thought it would be great to change that," said Lauren, now 17. "I wanted people to get the nutrition they needed from fresh vegetables."
She told her parents that she wanted to start a garden on some of their farm acreage in Dixon, Iowa, so she could supply families with homegrown produce. She wanted to plant lettuce, carrots, tomatoes and zucchini.
The Schroeders plant soybeans and corn every year on their 150-acre farm, and Lauren knew there was room to plant other vegetables. Her mother was proud Lauren came up with the idea, she said, and wanted to support her.
"But I also had a little bit of the devil's advocate on my shoulder, wondering, 'Oh my gosh, how much work is this going to be?'" said Katie Schroeder, 44.
ADL Data on Rise of Anti-Semitic Incidents Doesn't Add Up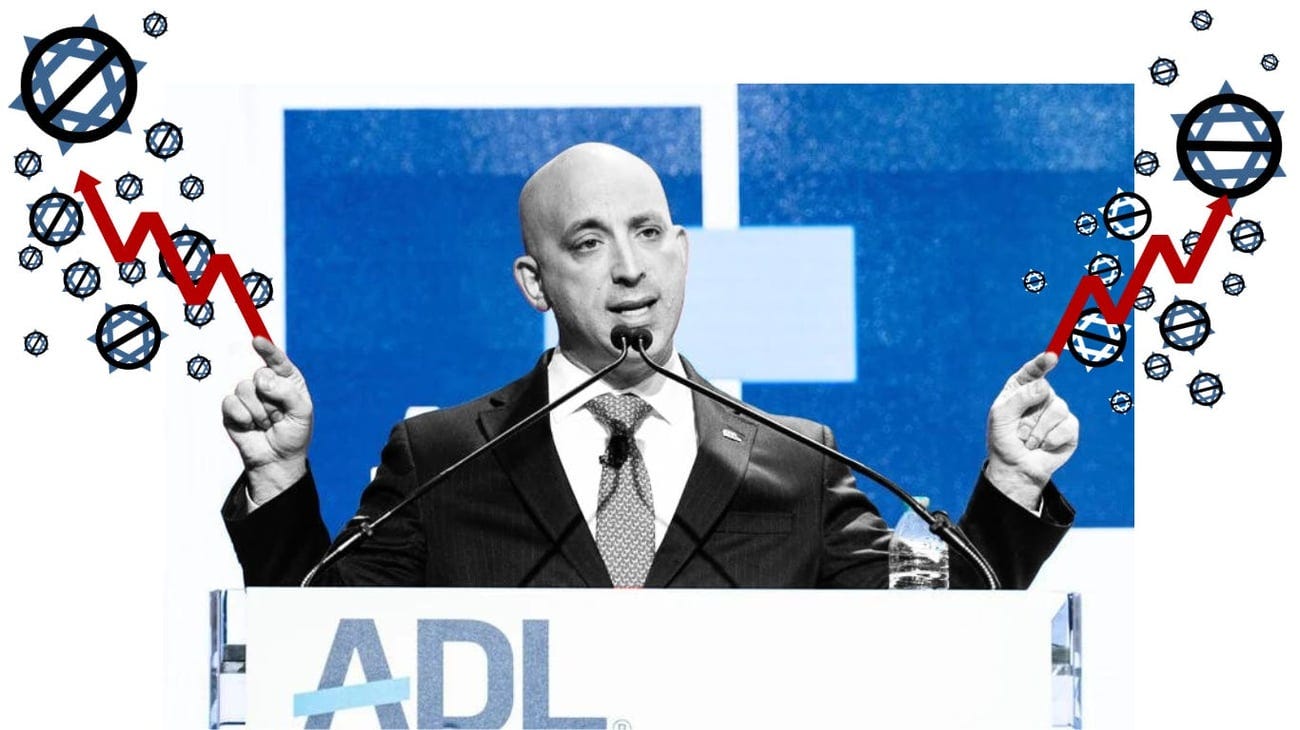 Anew, highly publicized report from the Anti-Defamation League claims that anti-Semitic incidents across the United States have skyrocketed by more than 400%. But these ADL numbers do not add up – unless one equates opposition to the Israeli bombardment of Gaza with hatred of Jews.
The Anti-Defamation League's findings that anti-Semitic incidents in the United States have risen exponentially have made headlines, both in America and worldwide (e.g., Reuters, CBS News, PBS, CNN, Washington Post). American Jews are purportedly facing a wave of hatred and violence like never before, leaving many terrified at the prospect of merely leaving the house.
In the month since Hamas' surprise attack, the Israeli bombardment of Gaza has killed more than 10,000 people, including well over 3,000 children. Dozens of hospitals, schools and places of worship have been destroyed, as Israel has openly announced its plan to drive the densely-populated strip's population into Egypt's Sinai Desert, ethnically cleansing them from their land. In response to Israel's actions, the United States has seen an unprecedented wave of demonstrations calling for a ceasefire..
Sun-run device turns dirty water into hydrogen fuel & drinking water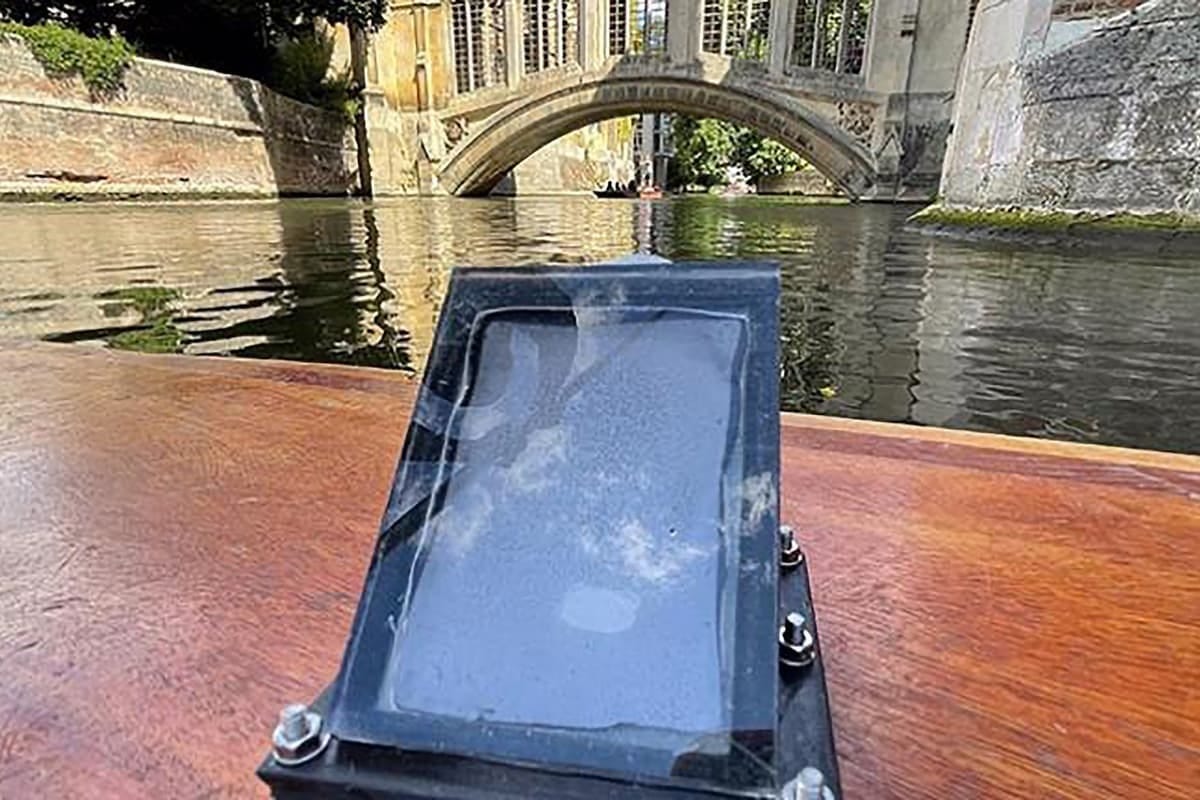 Because it works with any open water source and doesn't require external power, the device could be used in resource-limited or remote places.
Photocatalytic water splitting converts sunlight directly into storable hydrogen but often requires pure water and land for plant installation, while generating unusable waste heat. With water being a precious resource, a photocatalytic device that uses any untreated water source, such as a river, sea, water reservoir or industrial waste water, would be a more sustainable option.
So researchers from the University of Cambridge, inspired by the process of photosynthesis, created a solar-powered device capable of producing clean hydrogen fuel and clean drinking water simultaneously from polluted water or seawater.
"Bringing together solar fuels production and water production in a single device is tricky," said Chanon Pornrungroj, the study's lead author. "Solar-driven water splitting, where water molecules are broken down into hydrogen and oxygen, need to start with totally pure water because any contaminants can poison the catalyst or cause unwanted chemical side-reactions."
We the Exploited: The U.S. Government Buys and Sells Its Citizens for Profit and Power
Etienne Note: Hat Tip to Mike Rivero at WhatReallyHappened.com for the article. He points out: War is when adults take up weapons and fight each other. Shooting children is NOT! https://www.globalresearch.ca/silence-complicity-methodical-shooting-boys-work-gaza-snipers-israeli-occupation-force/22879
But don't be fooled into thinking the government is protecting you.
To the contrary, the U.S. government is selling us (or rather, our data) to the highest bidders.
By the way, those highest bidders also include America's political class and the politicians aspiring to get elected or re-elected. As the Los Angeles Times reports, "If you have been to a political rally, a town hall, or just fit a demographic a campaign is after, chances are good your movements are being tracked with unnerving accuracy by data vendors on the payroll of campaigns."
Globalists use geoengineering "weather weapons" to destroy cities so they can rebuild with a police state infrastructure, warns analyst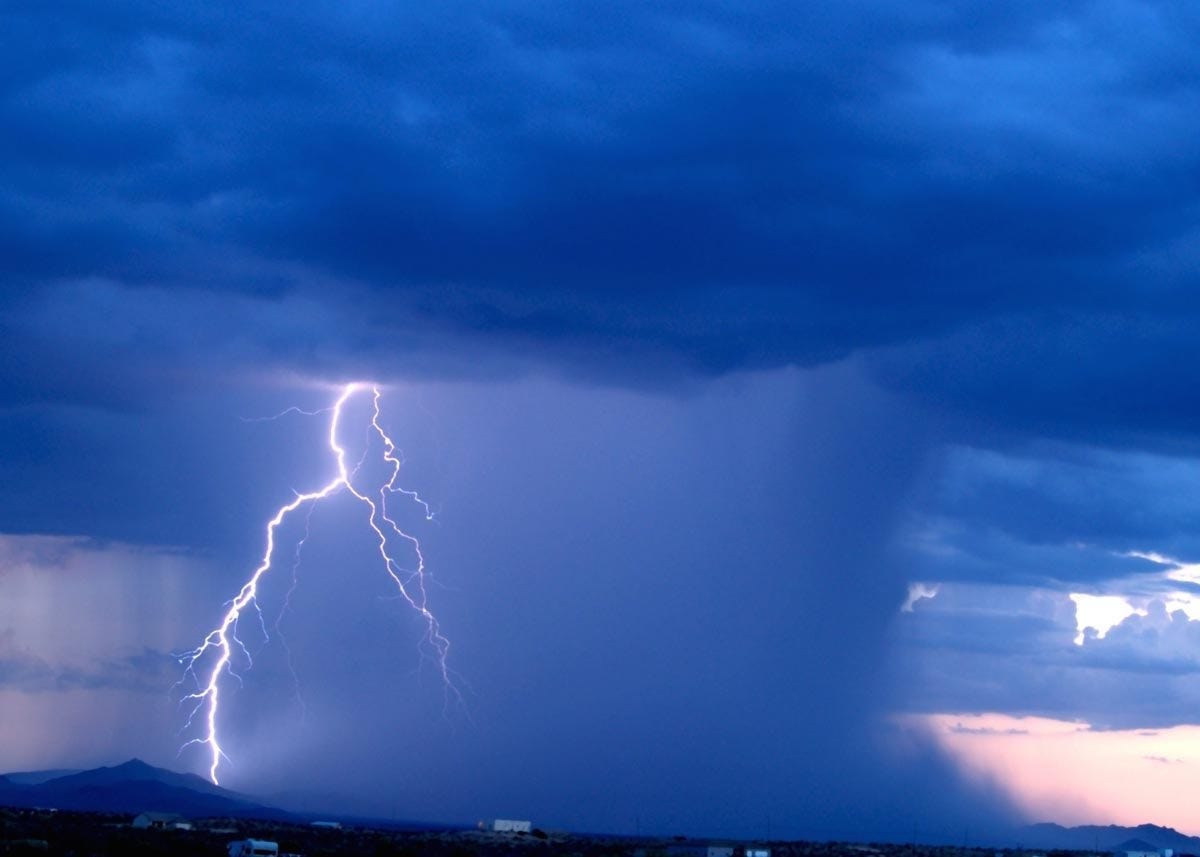 On 25 October, Category 5 storm Hurricane Otis made landfall in the Mexican state of Guerrero with a death toll of 46 and 58 people missing as of press time. It left a nightmarish scenario at the popular tourist destination Acapulco.
Media ecologist James Martinez – one of the major proponents of Low-Energy Nuclear Reactions (LENR), or cold fusion technology, which is considered a stable provider of nuclear fusion and a possible future energy source for humankind – was a witness to the devastating calamity. In a recent interview with Mike Adams, founder of the free-speech video platform Brighteon.com, Martinez talked about the horrific experience and the possibility that geoengineering of "weather weapons" was performed in the recent catastrophe.
According to him, he was invited to go to Mexico by presidential candidate Dr. Claudia Sheinbaum to see the next generation of energy power come to life in the country in the form of LENR. He was having a great time in the tourist spot but he immediately noticed that the architectural structures in the place should be changed, even before they were aware that a superstorm would come. He was out with some influential people when they began to realize that indeed a major typhoon was about to happen. He assumed that the public had been pre-informed.
Sayer-Ji: Why I Withdraw My Endorsement of RFK Jr. and Affirm the Urgent Cause for Peace In Palestine & Israel.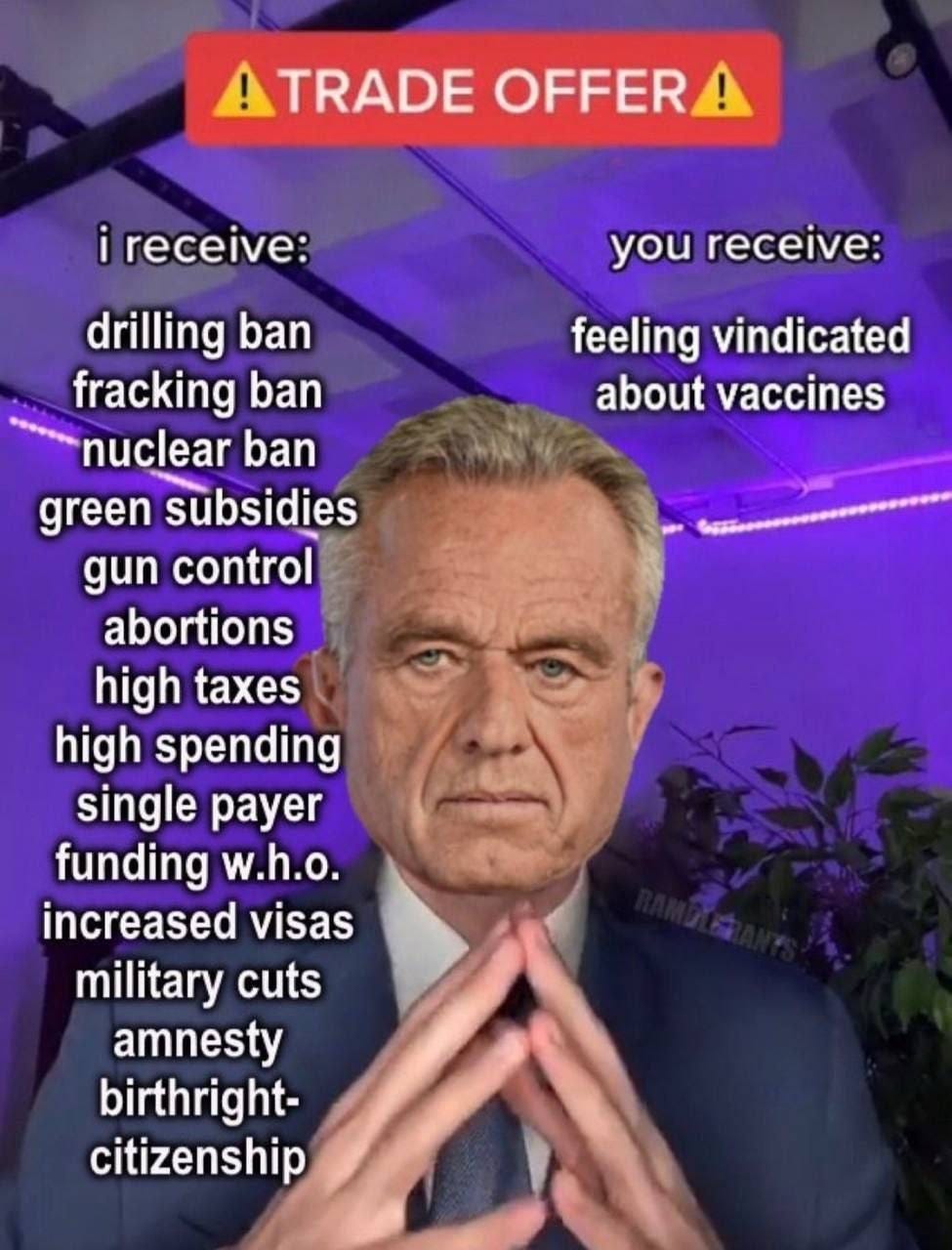 On Sept 18th, I decided to openly endorse RFK Jr.'s campaign for presidency, for the reasons I explained here. My endorsement came with qualifications, including an open disagreement with his position on Israel-Palestine relations. We understood that while I consider Bobby a true friend and colleague, my support for his candidacy would be based on his policies and not our personal relationship. Even now, as I withdraw my support for Bobby's campaign, I believe that he possesses unique positive qualities that, depending on how he uses them moving forward, can bring immense positive change to the world.
Top among the policies that compelled me to openly support Bobby's campaign were his anti-war, anti-corruption, and anti-censorship stances, as well as his lifelong advocacy for the health of our planet and children.
The FCC Votes to Approve Government Takeover of the Internet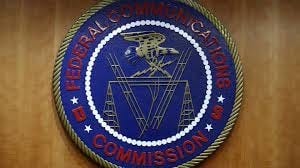 The Federal Communications Commission has voted for a Biden administration plan to promote "equity and diversity" online that some critics are calling a "takeover of the Internet."
The FCC on Wednesday voted 3-2 for a plan that would give the federal government complete authority over the Internet.
The plan is being sold as a means to prevent digital discrimination and ensure equitable access to broadband internet in the United States. The proposal, however, grants broad access to and regulatory control over all parts of the Internet that many justifiably believe will lead to government abuse.
The FCC would have the authority to control the following aspects of each Internet Service Provider, according to the document:
"network infrastructure deployment, network reliability, network upgrades, network maintenance, customer-premises equipment, and installation";
A Grand Unified Theory Of The FTX Disaster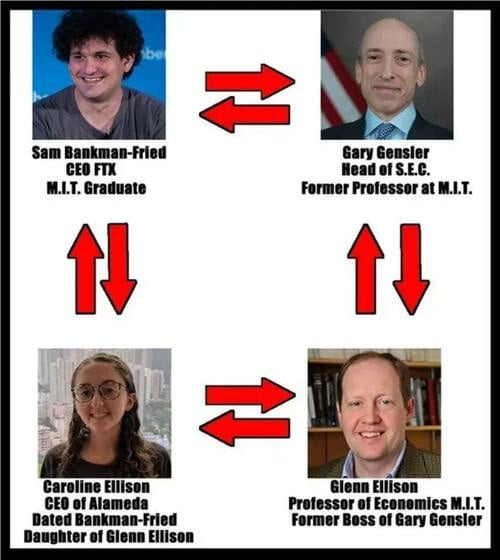 This is the work of many hundreds of people, distilled and organized in a way that hopefully brings the Bigger Picture to light – at least insofar as we all can research and interpret it better. Apologies to those participating whose work is not included in the scores of links provided.
So far as I can tell, everyone has this story wrong. Many people put together some frame of the puzzle just fine, but this can be a dangerous distraction, so I'd like to take a shot at sorting it out. After all, it's only human extinction on the line.
Follow me on this…
I may edit parts in or out, or write additional articles to clarify related events.
TL;DR – You may want to break this up into two or three reading sessions. This is by far the longest article I've written. It has to be. And it won't be the tightest or best-edited. But it's the most important one to date, so I don't want to hold back. My apologies.
REVEALED: Zuckerberg's Brave New World of VR Porn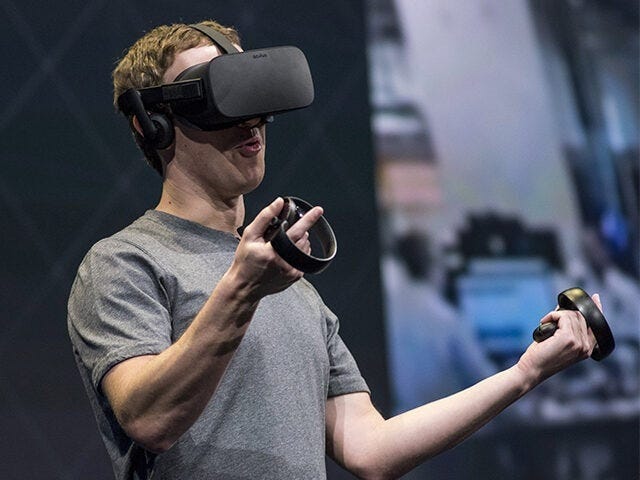 By SEAMUS BRUNER
This week, Breitbart News exposed Meta's $36 billion plot to reengineer society through Virtual Reality (VR) and tech addiction, as documented in Controligarchs: Exposing the Billionaire Class, Their Secret Deals, and the Globalist Plot to Dominate Your Life.
Controligarchs, digs deeper into Zuckerberg's and the other Controligarchs' plans to enhance the allure of their products, including VR headsets, through nerve and brain implants and how the adoption of these dystopian technologies boomed during the pandemic.
Screen time boomed during the pandemic, for obvious reasons, and Big Tech profits soared with it. For example, Facebook's revenues climbed to more than $28 billion and its profits skyrocketed 50 percent, topping $11.3 billion, as nearly 2 billion people checked their newsfeeds daily.
Where Have All the Foreign Buyers Gone for U.S. Treasury Debt?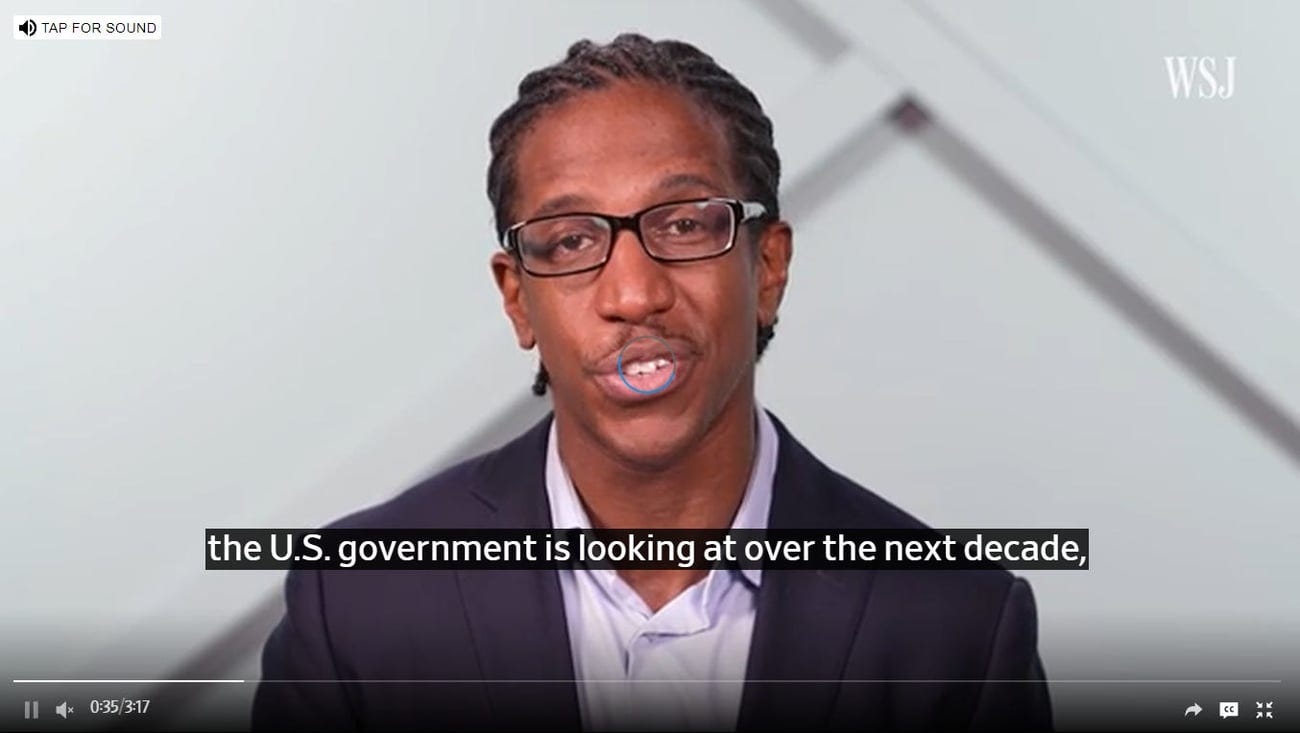 By Chelsey Dulaney and Megumi Fujikawa
Foreigners no longer have an insatiable appetite for U.S. government debt. That's bad news for Washington.
The U.S. Treasury market is in the midst of major supply and demand changes. The Federal Reserve is shedding its portfolio at a rate of about $60 billion a month. Overseas buyers who were once important sources of demand—China and Japan in particular—have become less reliable lately.
Meanwhile, supply has exploded. The U.S. Treasury has issued a net $2 trillion in new debt this year, a record when excluding the pandemic borrowing spree of 2020.
"U.S. issuance is way up, and foreign demand hasn't gone up," said Brad Setser, senior fellow at the Council on Foreign Relations. "And in some key categories—notably Japan and China—they don't seem likely to be net buyers going forward."
No Cease Fire as UK Prime Minister's Family Signs Deal with Israel for Gaza's Natural Gas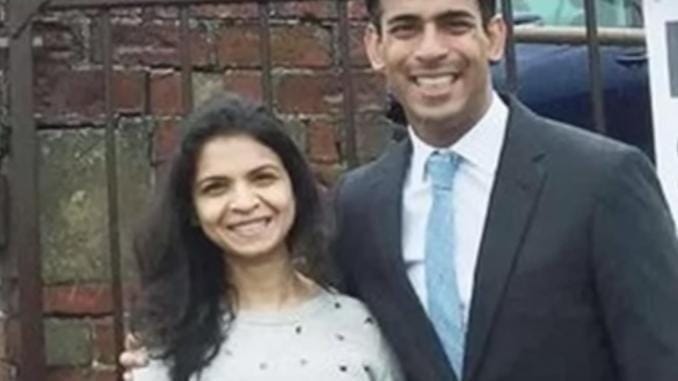 Off the coast of Gaza sits $453 billion in liquefied natural gas and 1.5 billion barrels of oil. Israel's interest in driving the Palestinians out of the Gaza Strip may have more to do with money than religion or terrorism.
Jimmy Dore discovered that UK Prime Minister Rishi Sunak is married to the daughter of Narayan Murthy, an Indian billionaire and co-founder of IT services giant Infosys. Rishi Sunak's family business through his father-in-law recently inked a $1.5 billion deal to exploit the natural gas resources off the coast of Gaza — a deal that will only proceed if Israel is in possession and control of the Gaza coast. Dore speculated that this is why western nations haven't applied more pressure on Israel to declare a ceasefire in Gaza.
A new poll shows 36% of Americans now say their sympathies lie more with Israel than the Palestinians, down from 43% right after the Oct. 7 Hamas attacks.
Last Year 12,000 Lobbyists Were Whispering in the Ear of Congress with a Bankroll of $4.1 Billion; Five Senators Are Demanding Transparency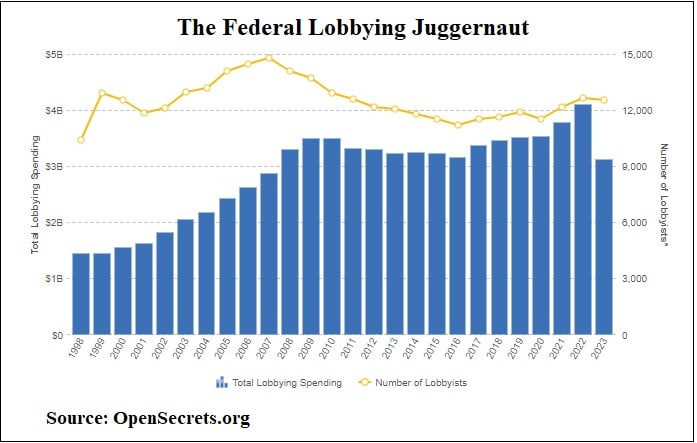 By Pam Martens and Russ Martens
Yesterday, five U.S. Senators who are members of the Senate Banking Committee issued a letter to Gary Gensler, the Chair of the Securities and Exchange Commission (SEC), demanding that he issue a rule that would force publicly-traded companies to disclose the dollar amount of their lobbying expenditures as well as the issues they are lobbying for or against.
The authors of the letter were: U.S. Senators Elizabeth Warren, (D-Mass.), Sherrod Brown (D-Ohio), Jon Tester (D-Mont.), Tina Smith (D-Minn.), and John Fetterman (D-Pa.).
Publicly-traded companies are already forced to disclose in SEC filings matters that are deemed material to the financial health of the company or that may be a source of reputational risk. It makes good sense that the investing public should also know if a public company is lobbying for an issue that is contrary to the values of the investor.
War Criminal Tony Blair is working with the WEF & Bill Gates to make Digital IDs Mandatory to Live a "Normal" Life around the World

Tony Blair is a multi-millionaire former Prime Minister of the United Kingdom with a track record of lying and was convicted in absentia as a war criminal. He was also named in the Pandora Papers in 2021. Despite all of this, on 31 December 2021, the Queen announced that Blair would be given the most senior knighthood. Now he's travelling the world trying to resurrect and peddle his digital IDs.
Further reading:
Tony Blair prosecution over Iraq war blocked by judges, The Guardian, 31 July 2017
'War criminal' Tony Blair's knighthood branded as a joke, TRT World, 2021
The British Public Has Not Forgotten the Iraq War, Proven by The Fact 1.2 million People Signed a Petition Against His Knighthood, Stop War, 1 June 2022
In February of 2023, former Labour and Conservative Party leaders, Tony Blair and William Hague, called for the rollout of digital identification ("ID") as part of a "fundamental reshaping of the state around technology."
American Troops "Prepared to Die" for Israel: Lt. General Richard Clark Confirms A U.S. – Israel "Partnership", "A Signed Agreement"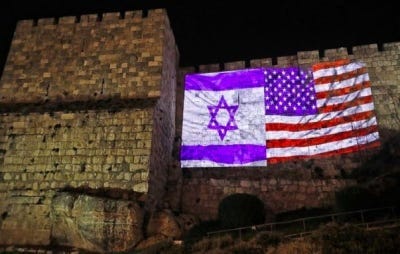 By Ben Bartee and Prof Michel Chossudovsky
Author Ben Bartee confirms in the article below, quoting Lt General Richard Clark that:
Americans Troops are "prepared to die for the Jewish State".
What should be understood by this statement is that the US and Israel have a longstanding Military "Partnership" as well as a "Signed" Military Agreement" (classified) regarding Israel's attack on Gaza. Our analysis confirms that the U.S. is pulling the strings.
Lt. General Richard Clark is U.S. Third Air Force Commander, among the highest-ranking military officers in the U.S. Armed Forces.
While he refers to Juniper Cobra, "a joint military exercise that has been conducted for almost a decade", his statement points to a much broader military-intelligence agreement (classified) which no doubt consists on the unconditional endorsement of the Israeli genocidal attack against Gaza by President Joe Biden, leading to the annexation of all Palestine territories to the State of Israel.
The Greater Reset 5– January 17th-21st, 2024, Morelia, Michoacan, Mexico
Spring 2024 Mises Book Club – February 6th, 2024, Auburn, Alabama
Mises Apprenticeship 2024 – February 7th, 2024, Auburn, Alabama
Inflation: Causes, Consequences, and Cure – February 17th, 2024, Tampa, Florida
Libre Planet – Free Software Foundation's Conf – March, 2024, Boston, Massachusetts
Free State Project's Liberty Forum – March 14th – 17th, 2024, Nashua, New Hampshire
Austrian Economics Research Conference 2024 -March 21st-23rd, 2024, Auburn, Alabama
Mid-Continent Liberty Festival (MidFest) – April 2024, Tahlequah, Oklahoma
Summer Fellowship 2024 – May 13th, 2024, Auburn, Alabama
Liberty Groups & Meet Ups! – Get Together: Meet others, have fun, and get involved!
New Liberty Group – Prescott, Arizona & Liberty Group Directory
Arizona: Free Your Mind AZ (Phoenix), The Independent Network (The IN Group, Prescott), Sedona Freedom Movement, Sedona Conscious Collective California: Complete Liberty(San Diego), San Diego Freedom Alliance, Santa Cruz Voluntaryists, Bay Area Voluntaryists , The Mises Circle Orange County (Newport Beach) Colorado: We Are Change(Denver),Liberty on the Rocks(Denver), Kansas: Libertarian Free Thinkers of Kansas City, Massachusetts: Boston Liberty Hang Out, Michigan: The Michigan Peace and Liberty Coalition(Detroit) New Hampshire:Free State Project, Free State Project Calendar of NH Liberty Events (statewide),The Praxeum (Liberty Center in Dover/Portsmouth, NH), The Wearehouse (Liberty Center in Weare, NH), The Quill (Liberty Center in Manchester, NH) The Shell (Liberty center in Rollinsford, NH) New YorkAnarcho-Capitalist Meet up, Pennsylvania: Don't Tread on Philly Philadelphia Texas:Voluntaryists of Dallas/Fort Worth, Houston Free Thinkers, Voluntaryist of Austin Utah: Bountiful Voluntaryist Meet Up Virginia – Liberate Richmond Washington State: Seattle Ancaps Voluntarists Libertarians, Tacoma Liberty on the Rocks.

Europe:London Anarchy Meetup, Libertarian Meetups – Göteborg, Sweden
Asia: VOLUNTARYISM! Living Peacefully and Morally! ( Pattaya, Thailand)
Everywhere: Freedom Cell Network, Caledonia
Basic Rifle Training – Project Appleseed (Everywhere) is a basic, low-cost day and 1/2 riflery training for everyone but especially dads, moms, and kids. Turns rifle owners into effective riflemen and women.

Combat/Tactical Training – Max Velocity Tactical provides private next-level combat training to teach modern gunfighting techniques, gear, strategy and tactics. Virginia/West Virginia Area and National.

Have a Liberty event, group or meet-up that you would like featured in our calendar? Drop us an e-mail to: Events@ArtOfLiberty.org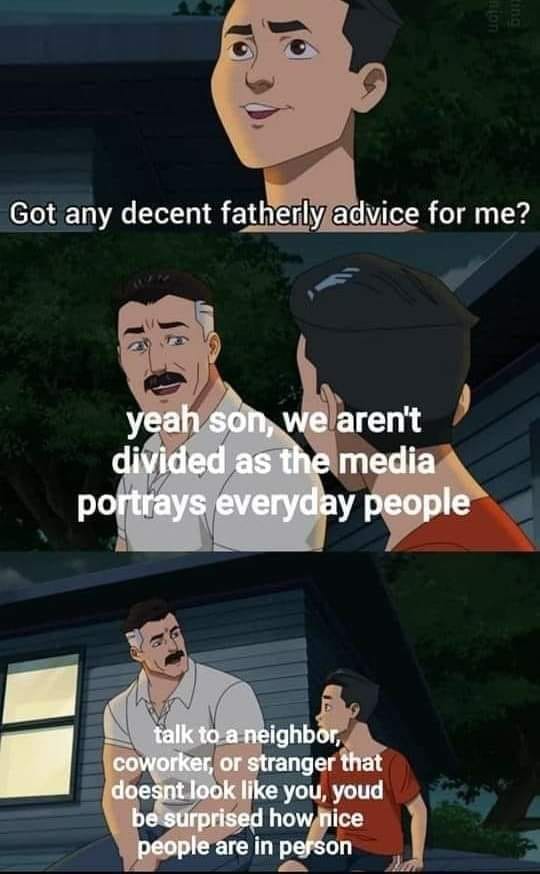 Truth Music of the Week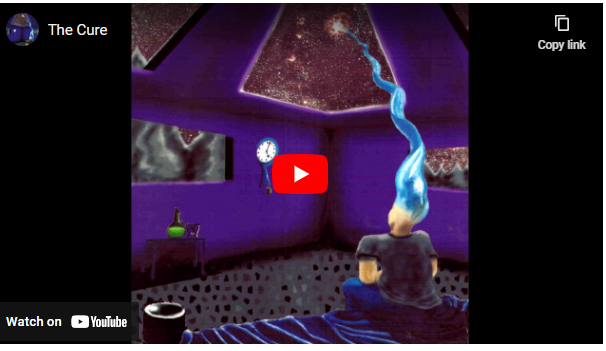 The Cure – By Matt Presti – I was interviewed by Matt Presti on The Exploration of Consciousness podcast. It was my first podcast with an intermission and during the intermission Matt was pumping this tune. Get the interview here: https://rokfin.com/post/153985/TEC–Episode-14–The-Government-Scam–With-Etienne-de-la-Boetie2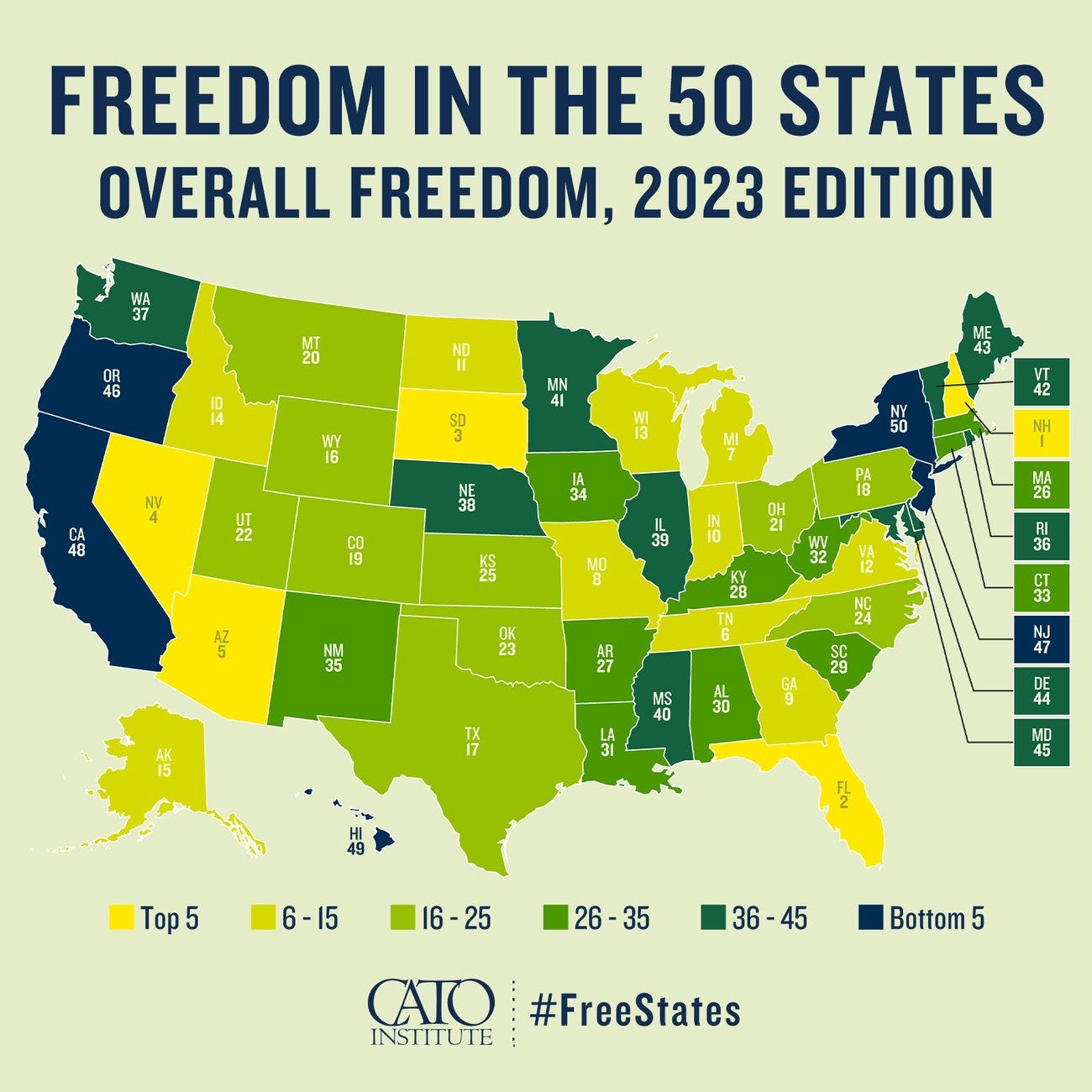 INTRODUCTION
We began this project to fill a need: Freedom in the 50 States was the first index at any level to measure both economic and personal freedoms and remains the only index to do so at the state level. We also strive to make it the most comprehensive and definitive source for economic freedom data on the American states. For this 2023 edition, we have added several more policy variables while continuing to improve the way we measure land-use regulation and occupational licensing. Our time series now covers the 22 years in the period 2000–2022.

OVERALL FREEDOM
The weighted sum of all the variables is used to produce the overall freedom ranking of the states. The overall freedom scores rate states on how free they are relative to other states. A score of 1 would correspond to a state's being one standard deviation above average in every single variable, although in reality, every state scores better on some variables and worse on others. A score of 0 would be equivalent to a state's being absolutely average on every variable, and a score of −1 to a state's being one standard deviation below average on every variable. Table 1 presents the overall freedom rankings as of year-end 2022.
New Hampshire, Florida, South Dakota, Nevada, and Arizona are the freest states in the country and now significantly outpace their peers. States that have always done well in our index—such as Tennessee and Indiana—also find themselves in the top 10. New York is the least free state again, as it has been in every version of the index and every year covered by this index since 2000. Hawaii has fallen enough to put itself well below California now. New Jersey and Oregon round out the bottom five. Because states' freedom scores represent their situation at the beginning of 2023, they include changes made by legislatures that in most states were elected in November 2020. Figure 1 shows the evolution of the top and bottom states over time using the chain-linked index, so that it focuses specifically on decisions made by state governments and voters.
See Full Article on Freedominthe50states.org
Etienne Note: I winter in Sedona, Arizona… #5 on the list. Vote with your feet!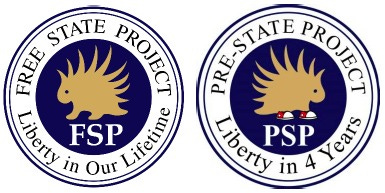 Free State Project Corner – The Free State Project is moving 20,000+ libertarians to New Hampshire with the goal of reducing "Government" to just protecting life, liberty and property. We are supporting and reporting on this dynamic. If you have heard Etienne talk about the plan to accelerate this dynamic by dropping 100,000 copies of "Government", the 64GB Liberator and a TBD documentary to the influential in the state and want more details in our Executive Summary.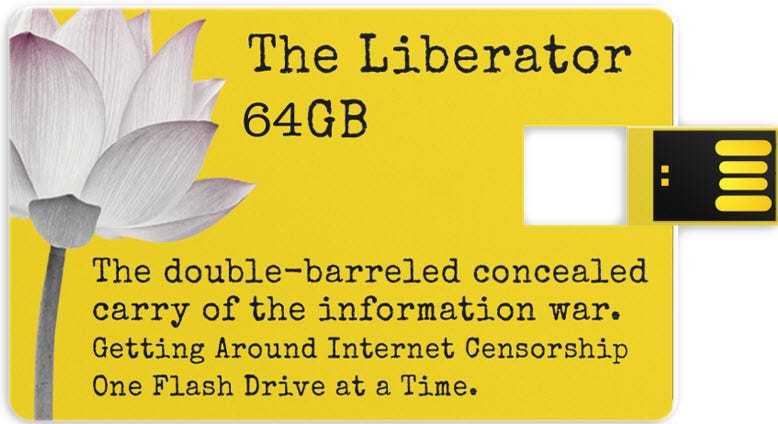 The Liberator– Our archive of "government" and media criminality


Important Note: New additions are added to the authoritative Liberator Dropboxes regularly but will not appear in the physical credit card-sized flash drive until we launch the next version. Anyone can download the current contents of the Liberator FOR FREE including all the primary sources and evidence from our investigation into "The Covid".

Liberator #1 – Companion media to "Government" – The Biggest Scam in History. Exposed!https://www.dropbox.com/sh/s01ey167cszv1xa/AABwg9HPJMnWw1y1QzZE5LiYa?dl=0
Liberator #2 – Evidence of False Flag terror for police state and hoax shootings for gun control: https://www.dropbox.com/sh/f8vwa29bg8wpp0r/AAByoYT8XcVsbgUYFmrVPLxia?dl=0
Liberator #3 – Evidence that "The Covid" has been a scam and the vaccines are killing people: https://www.dropbox.com/sh/tbdhlxb8z27ktyv/AAB2JDYZGHLrC-YRbC6p8OH2a?dl=0
Liberator #4 – Voluntaryism and more evidence of "Government" corruption: https://www.dropbox.com/sh/smh30vmbafpo8dn/AACEpgLV4P8D18AV-9Rtfp3Pa?dl=0
Liberator #5 – Prepping and Self-Sufficiency – Hundreds of resources: https://www.dropbox.com/sh/ow588jfgvq0y40r/AABXTfrhNaVBN4ZpmxSwliAra?dl=0
This month and next the Art of Liberty Foundation is raising $50,000 to take our operation to the next level. Become a yearly sponsor of the Art of Liberty Foundation and get some GREAT perks! ArtOfLiberty.org/Sponsor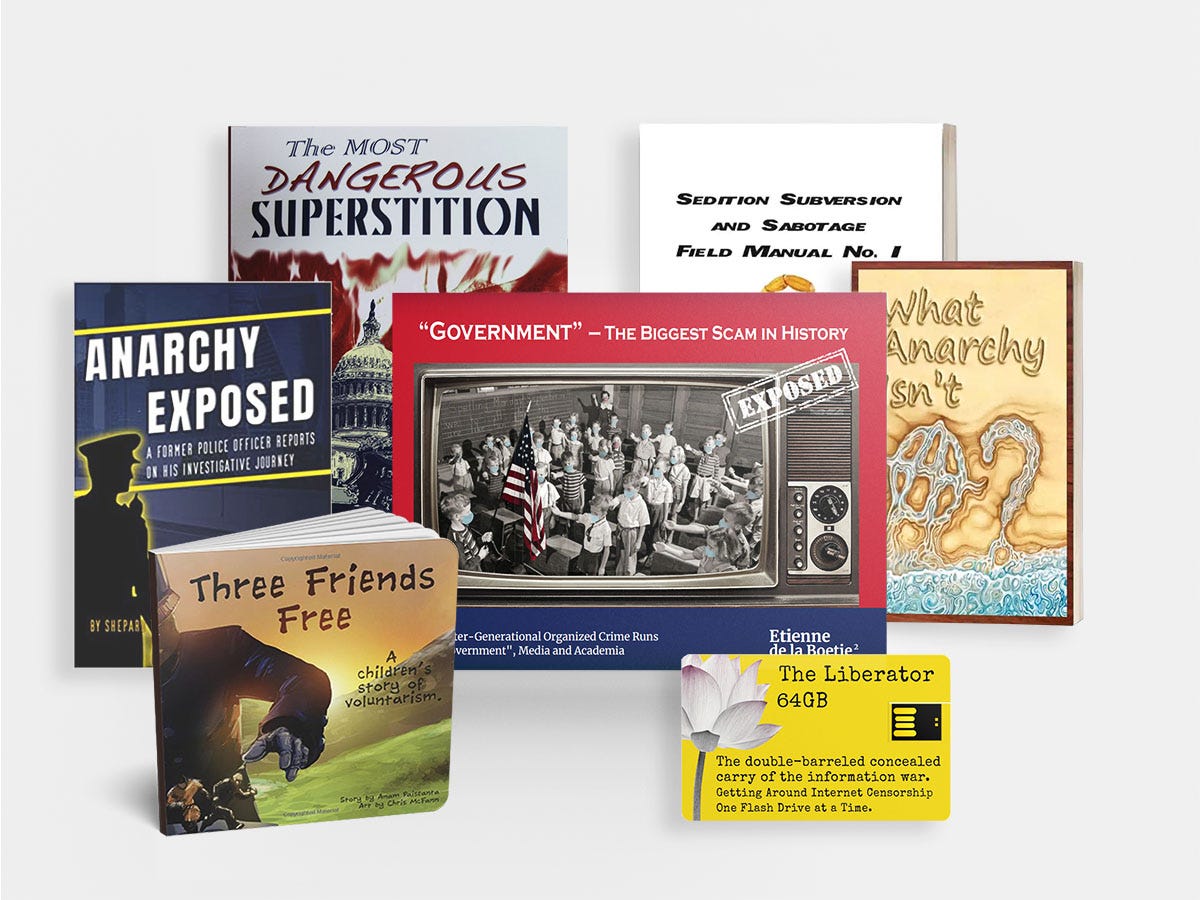 The Everything Bundle – The Sampler of Liberty! – $100

Give me Liberty… and give me more! The Everything Bundle includes the latest version of our flagship book on government, along with a collection of potentially life-altering introductions to anarchy, agorism and voluntaryism.

Thanks for joining us for Five Meme Friday. Please feel free to forward this email to friends and colleagues.

Sincerely,
Etienne de la Boetie2
Executive Director,
The Art of Liberty Foundation
Author of: "Government" The Biggest Scam in History…Exposed!!
Please follow and like us: